Taranaki DHB Angiography Suite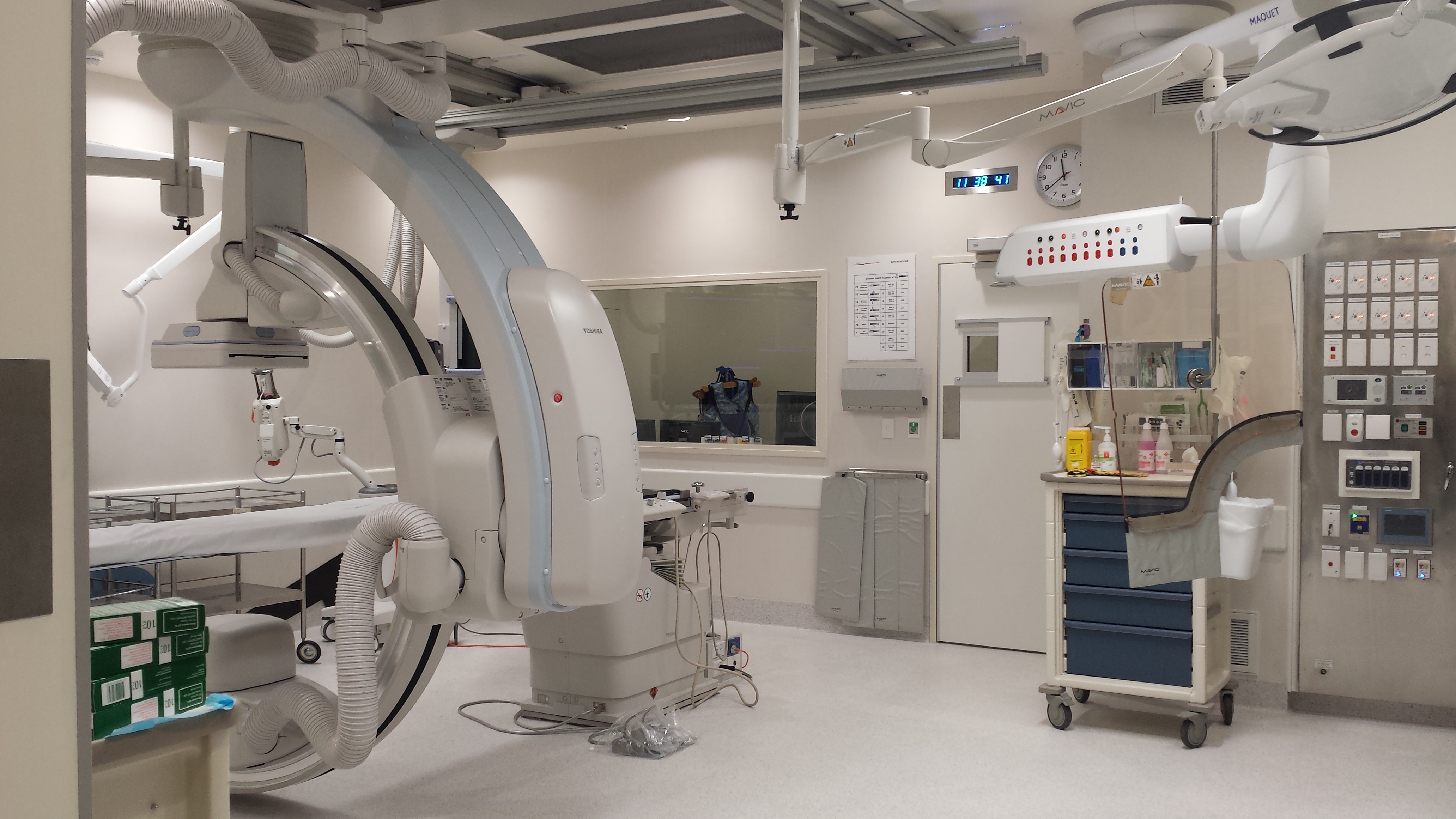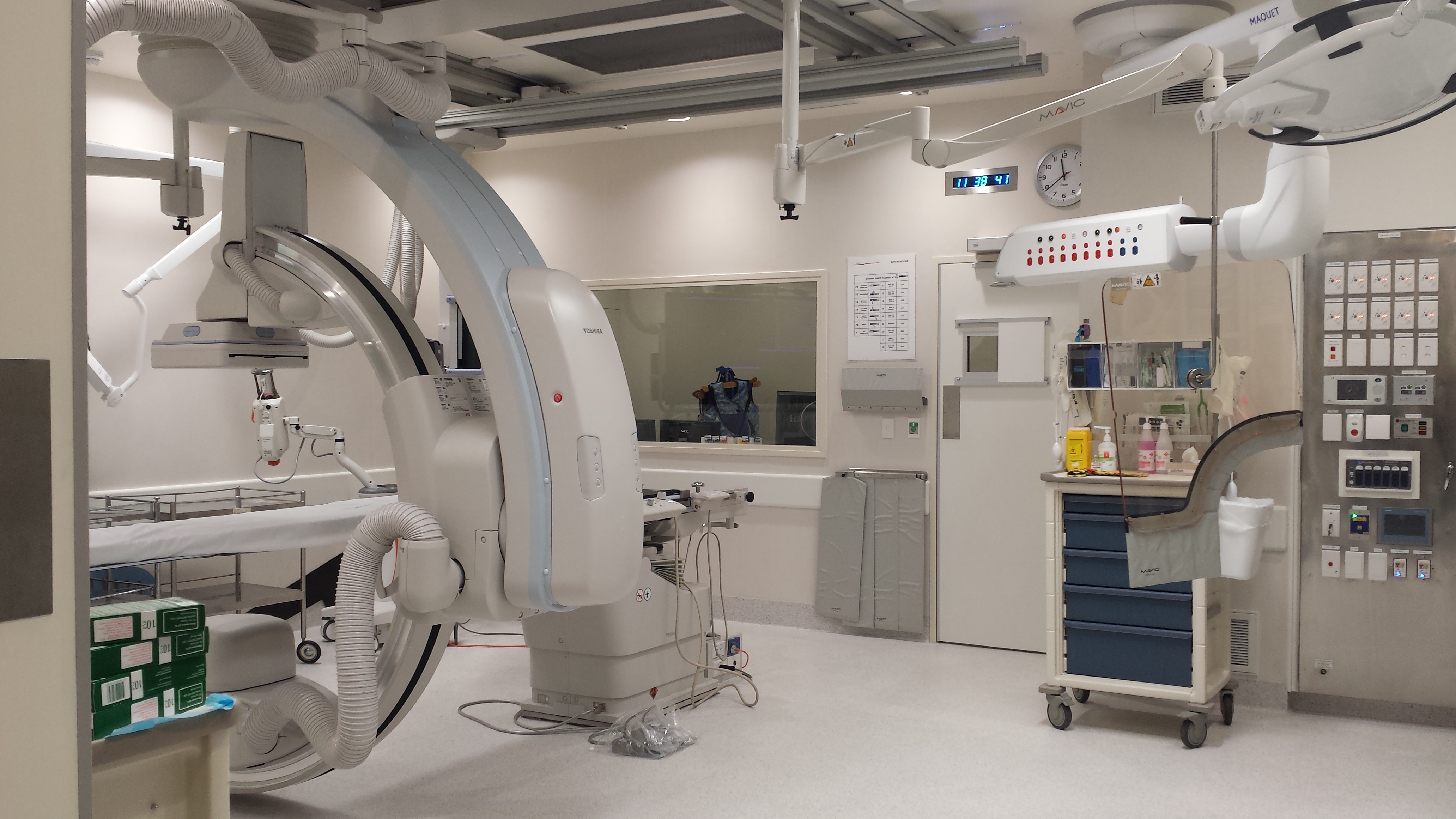 Warren and Mahoney was commissioned to design a new Angiography Suite within an existing theatre shell space in the recently completed Taranaki Base Hospital.
The suite provided (at the time) the latest technology for cardiac diagnostic services through coronary angiography for angioplasty and stent insertion along with congenital diagnostic interventional procedures with a dedicated, control room with full visibility into the suite, scrub and equipment/plant room
The facility consists of the Angiography room complete with a ceiling mounted Infinix CC-i C-Arm,a control room with full visibility into the suite, scrub facilities and dedicated equipment/plant rooms. Additional structure was designed to take the weight of the specialist medical equipment by way of new in-ceiling supporting beams, pendant supports and services trenches.
The Angiography Suite was allocated space within the Theatre Suite during the base build and situated with proximity to an exterior egress route, this allowed for easy contractor access but still presented the challenge of modifying patient and staff flows as well as mitigating noise and infection control potential issues.
PVC proprietary and re-usable noise reducing hoardings were specified for this purpose which allowed the hospital to utilise the immediate areas outside of the construction zone for the duration of the project.Patient and staff flows were able to be largely maintained with the exception of reduced corridor widths, and implementation of traditional "dirty" corridors.
Installation challenges were carefully planned out, including designing the structural beams to a size that suited available corridor widths and could be man handled into the suite, installation of large pieces of medical kit and services to provide minimal interruption to the users.
The impact of this facility for patients, their families and the wider Taranaki community was immediate. Prior to the installation of the Angiography Suite patients were required to travel outside the district for this level of diagnostic service and care.
The project was delivered on time and budget with no significant variations.