Lincoln Library and Service Centre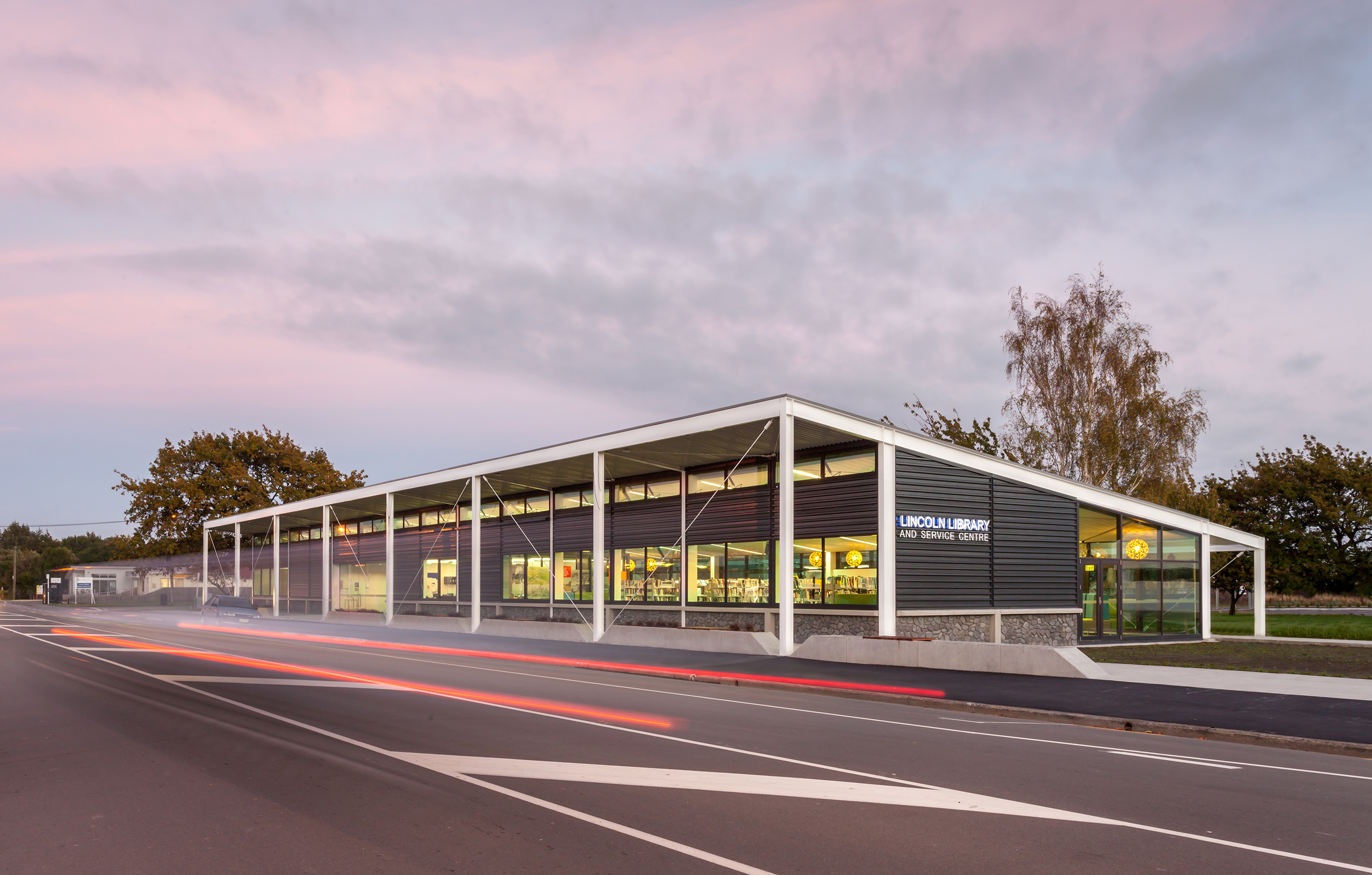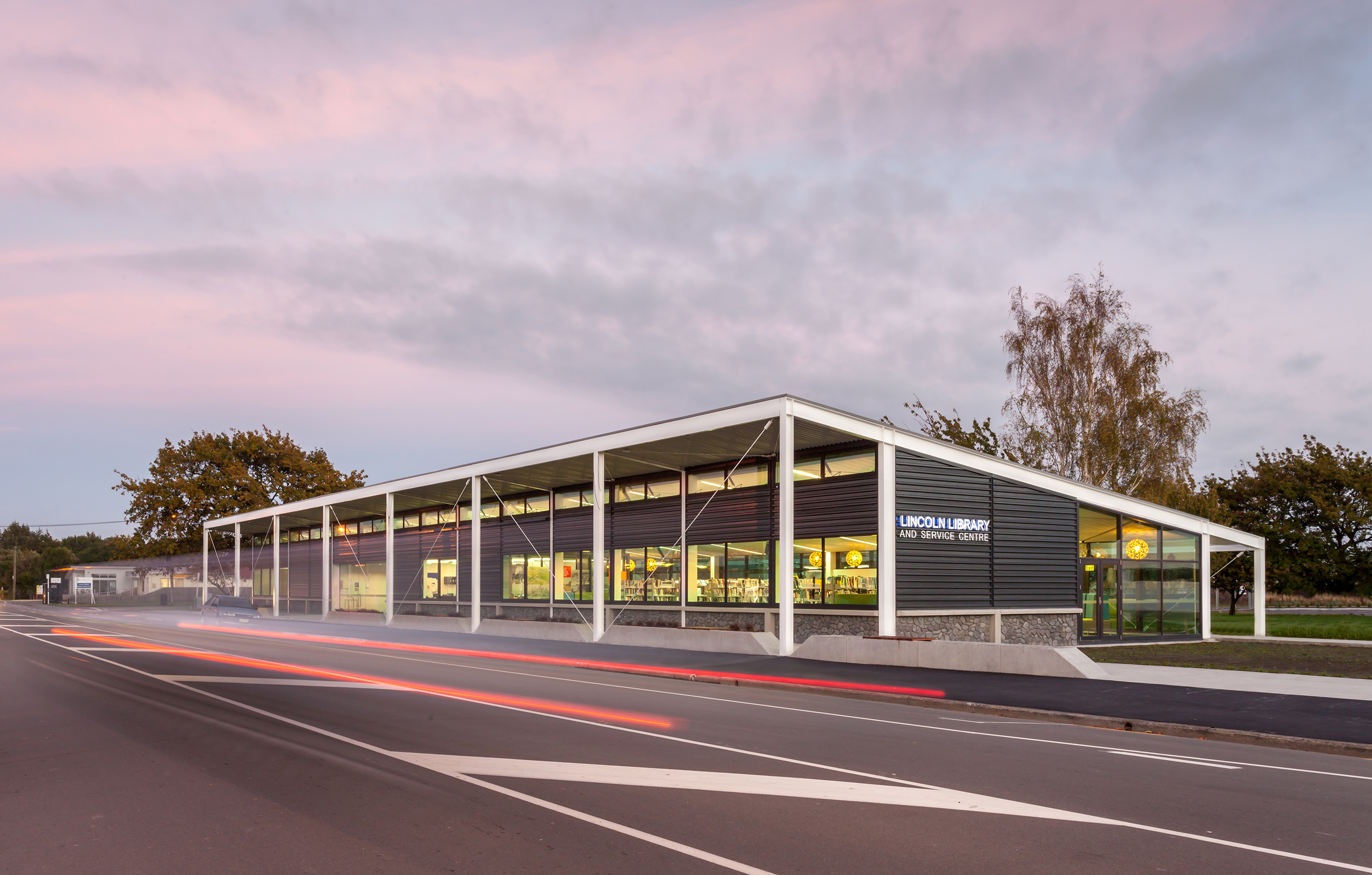 The new Lincoln Library was designed to provide a range of community services while helping to regenerate and develop a public green space and a strong civic entrance to the Lincoln township.
The building is built to the main street boundary to provide an appropriately civic colonnade at the street edge, and to establish a sheltered green space for outlook and activity to the north.

The single-pitch roof form is oriented to shelter the building from overheating while allowing good natural daylighting and high-level natural ventilation. Windows at pedestrian level activate the street edge and outlets for power and water are incorporated into the portal frames on the north to act as a catalyst for local markets and community performance.
The project brief evolved from an extensive master-planning exercise and community consultation process. A modest budget of $2.9m led to early design explorations of an "elegant shed" in which a civic outcome is not achieved by expensive embellishment or decorative forms but rather from a utilitarian beauty which expresses function. Such a response seemed appropriate in a rural township where functional tradition is ingrained and valued.
A rational grid is derived from an optimal floor plate depth for natural daylightling, and an efficient structural frame capable of future expansion in the fast-growing Selwyn district.
The structural system incorporates increased seismic performance, meeting the requirements for an IL3 structure. The result is a structurally expressive architecture where diagonal bracing elements and portal frames are exposed and celebrated.
Internally, the structural expression is reinforced by the ceiling: recessed channels reflect the lines of roof bracing and define a rationale for controlling lighting, acoustic panels and electrical fittings.
Low energy sustainable design solutions were integrated at an early stage to provide an internal environment that is comfortable and energy efficient, with good daylighting and outlook.