Hosted by Property Council New Zealand, the Property Industry Awards is the most prestigious property awards programme in New Zealand, celebrating excellence in the built environment. Warren and Mahoney is proud project partner for the Supreme Award, two Best in Category awards and three Merit Awards.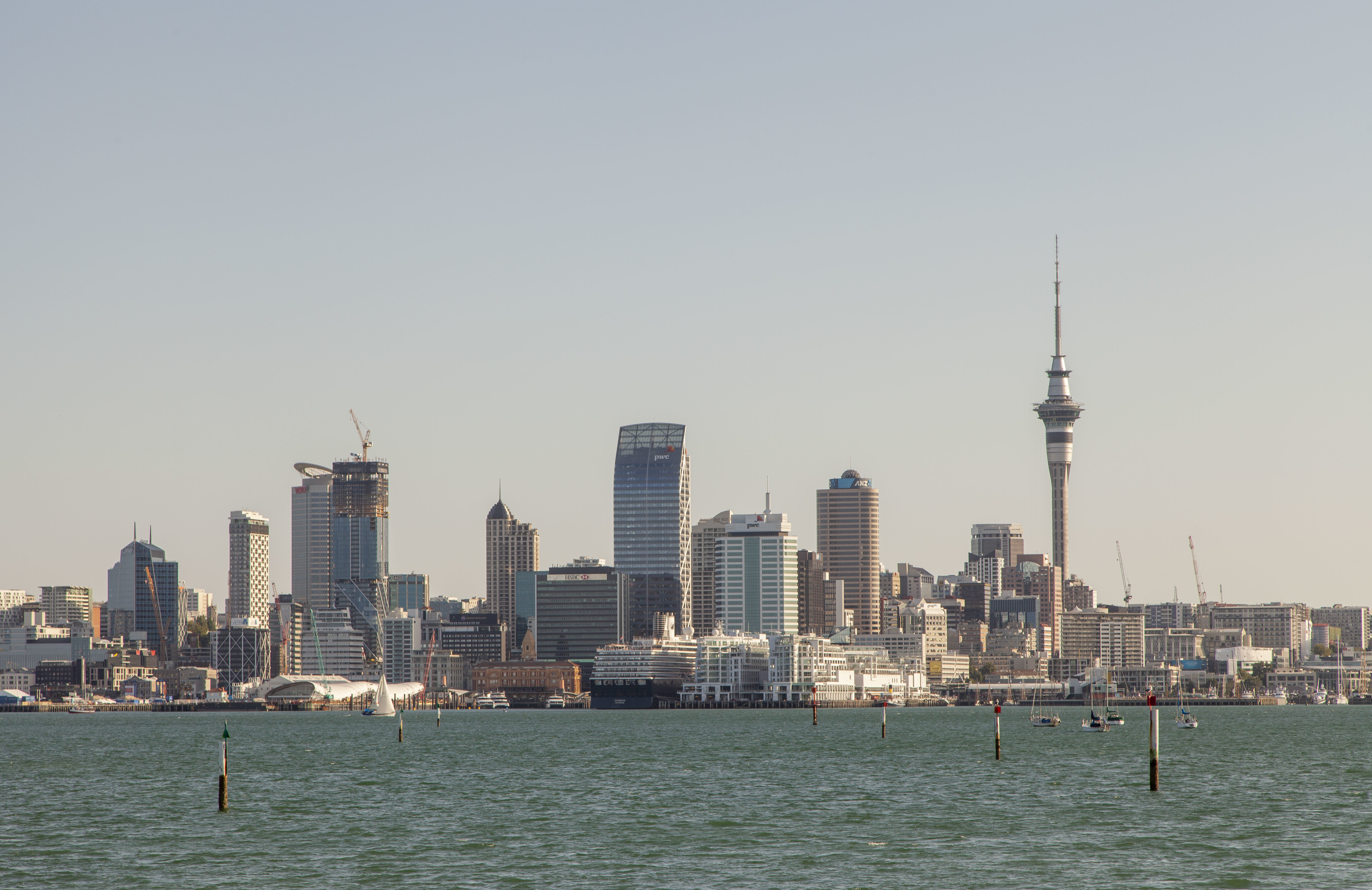 The PwC Commercial Bay Te Toki i te Rangi precinct, designed by Warren and Mahoney in association with Woods Bagot and NH Architecture, received the Supreme Award 2021 Property Council New Zealand Awards last night. The Fisher & Paykel Healthcare Daniell Building also received Best in Category in the Industrial Property Awards category.
The Property Industry Awards are unique in that they recognise not just innovative design and construction, but also assess nominated projects on their economic and social contribution, sustainability, vision, and owner and user satisfaction.
Competition for the 2021 Supreme Award was fierce, with 109 properties from around the country vying for the top accolade.
The judges described the property as a premium development occupying a gateway position on Auckland's waterfront, saying "Commercial Bay not only provides an iconic focal point, but it also seamlessly connects multiple public access points along the evolving waterfront."
"At the heart of this mixed-use development is the striking 39 level PwC Tower. This complex, mega project extends to 97,500 sqm of built form, with construction involving extensive demolition of the former Downtown Shopping Centre, deep excavation below sea level and the construction of City Rail Link tunnels, alongside construction of the tower and retail and hospitality in three distinct buildings."
Property Council chief executive Leonie Freeman described it as "a brave and challenging development, with clear economic and social benefits to the city and its community."
Receiving Best in Category for Industrial Property and Merit for Commercial Office Property, Fisher & Paykel's Daniell Building is a new 53,000 sqm manufacturing, workplace, research and distribution facility delivered to support their continuous improvement culture. The facility includes workspace, breakout and meeting space to support 700 staff in an open plan environment; over 4000 sqm of manufacturing space, laboratories and cafeterias; and a dedicated distribution centre to supply Fisher & Paykel Healthcare's global market.
Also receiving an Excellence for Multi-Unit Residential Property was Waipārūrū Hall, and Merit awards were presented to MediaWorks for Commercial Office Property, Christchurch Hospital Waipapa for Civic, Health and Arts Property, and SkyCity VIP Ultra.
We wish to congratulate our clients Precinct Properties, Fisher & Paykel Healthcare, University of Auckland, MediaWorks, Ministry of Health and Canterbury District Health Board, SkyCity Entertainment, and the entire project teams on these outstanding results.