Effective delivery of medical education and research now and into the future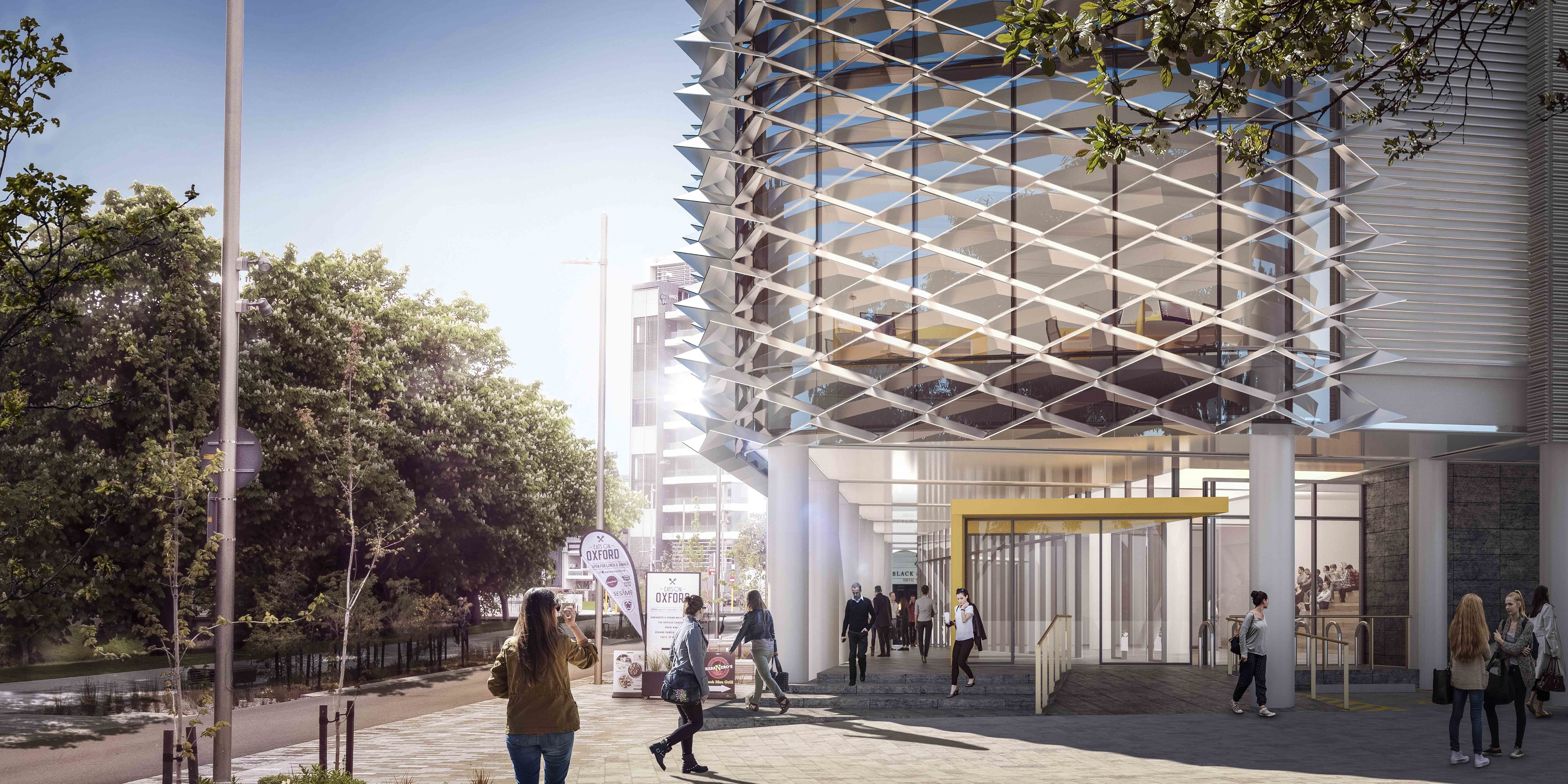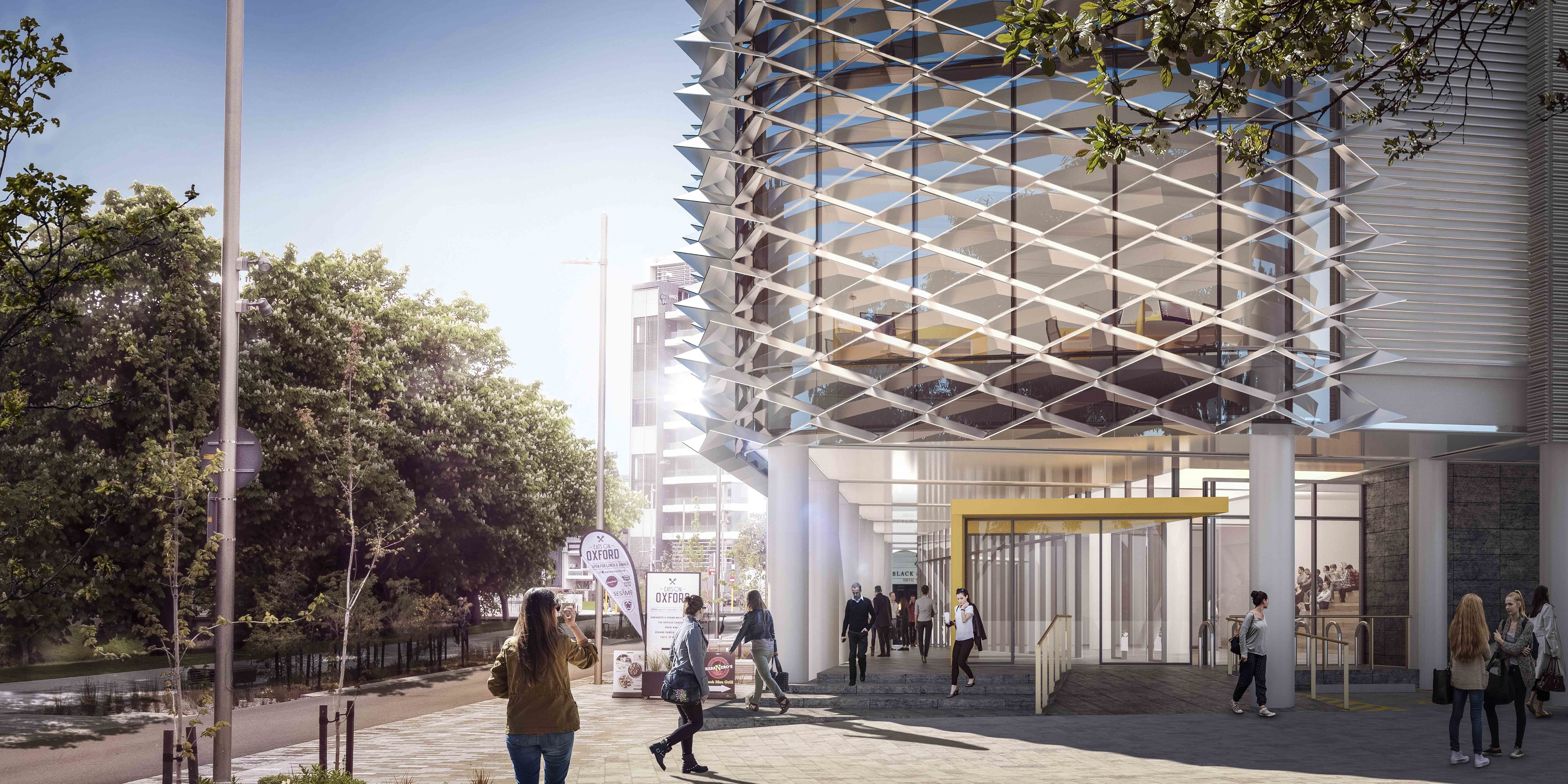 Located in the new Christchurch Health precinct, the redevelopment of the University of Otago Christchurch campus will transform the education and research facilities and experience for students and staff in Christchurch. The first stage of the redevelopment is the construction of a new seven-storey medical education and research building on Oxford terrace fronting onto the new pedestrian plaza and river.
Warren and Mahoney was initially involved in the stakeholder consultation, brief development and masterplanning of the campus and is currently designing the new 16,000m2 Medical School research and education facility on Oxford terrace.
The building houses a number of specialist functions from student learning spaces on the lower floors to clinical spaces open to the public and highly specialised medical research science spaces. The Warren and Mahoney team was able to bring to the project designers with expertise in each of the different functions, reducing the risk of misunderstandings and ensuring a smooth briefing and design process. Our specialists included experts in the design of learning environments, workplace strategists, health planners and laboratory specialists.
The building has been designed into two blocks arranged around a central atrium. The northern organic form overlooking the river provides space for the more human-centric social, meeting, learning and office functions. The more rigid and engineered southern block provides highly serviced space for the more technical specialised functions. This co-location of similar function allows for efficiency of sharing of functions, simplifying security and optimising the services design. The design has been developed with a strong underlying cultural narrative developed with Ngāi Tahu, with key themes of social wellness and the notion of balance/harmony within our environment.
The building is being designed to achieve NZGBC 5 Star and is aligned with the University's zero carbon strategy.
Our role included:
• Assessment of existing campus facilities and recommendations for reuse;
• Stakeholder consultation, Briefing and master planning
• Input into the program business case
• Architecture and interior design
• Specialist design of education spaces, workplace strategy, radiology, clinical health.
• Specialist design of Research labs in association with Labworks;
• BIM model management and advanced BIM design.