Toi Art - A game changer for art in New Zealand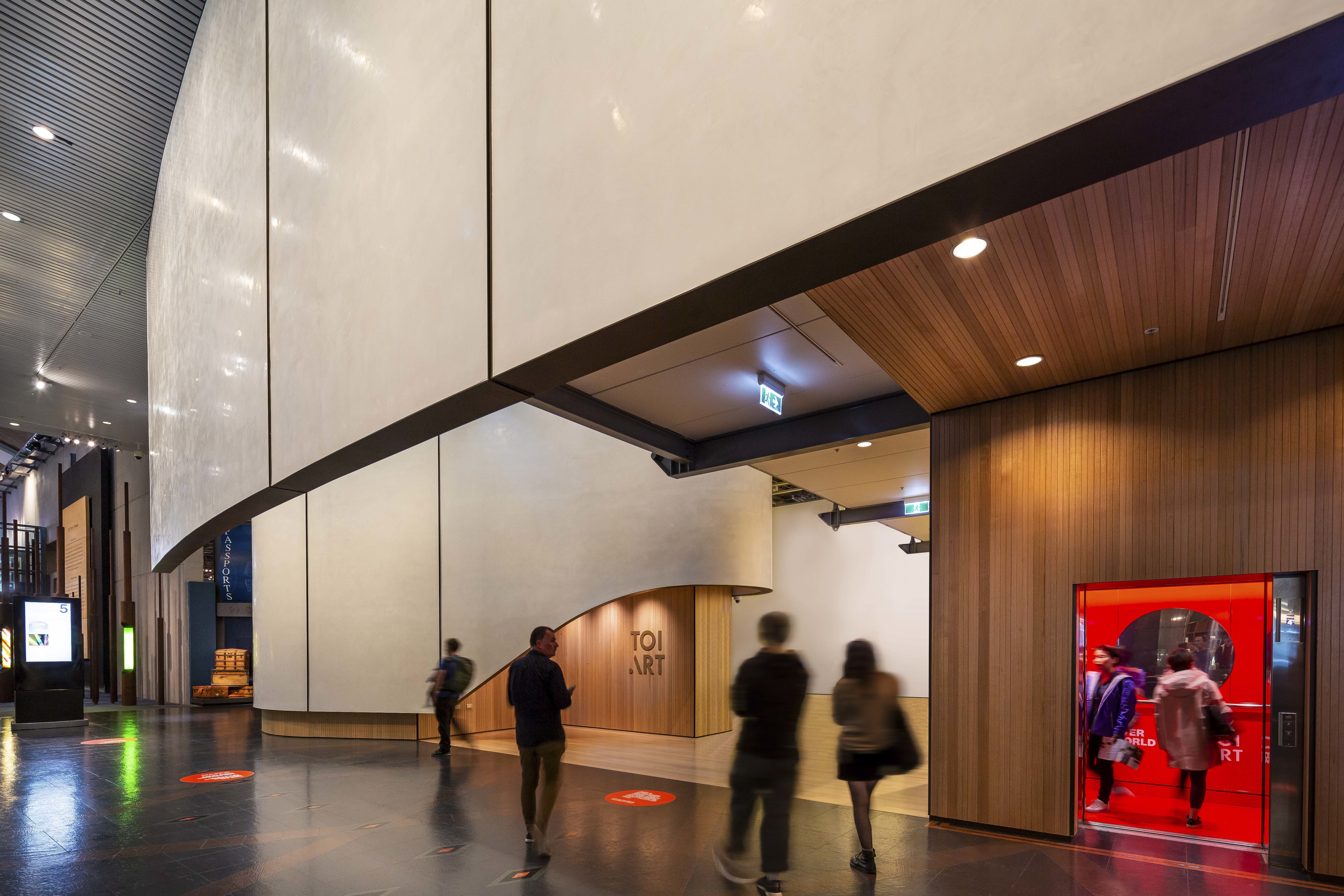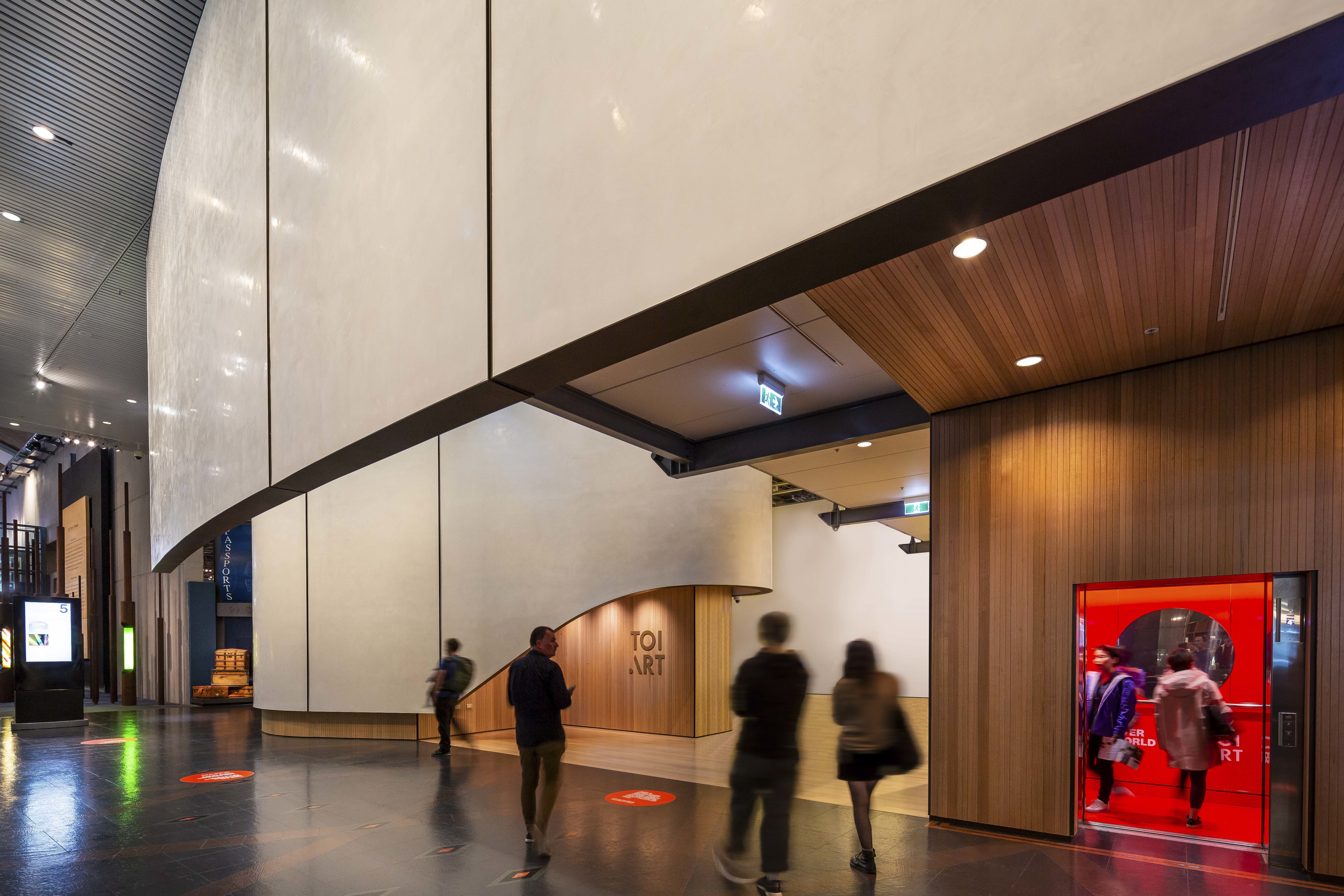 Working within the footprint of the Museum of New Zealand Te Papa Tongarewa, a new art gallery has been created to house the national art collection held by the museum

A key requirement of the brief was the ability to commission and display artwork of a scale and volume not previously able to be displayed at Te Papa. The resulting gallery covers two floors within the museum, and increases the size by 35% – from 2,430m2 to 3,980m2 allowing for an impressive new double-height gallery.

The new staircase is a central element, connecting both new and existing spaces into one cohesive whole, providing the opportunity to view pieces from many perspectives.
Considering the threshold gallery as a volume for art enables the curatorial team to have new conversations with future artists about the scale and immersive experience of works that can now be supported in the space.

The end result, Toi Art, is a space with a strong, clear presence within the museum context providing a seamless experience from museum to gallery.

In its first year, Toi Art posted results of 670,346 through its doors – almost double the target of 350,000 set one year ago. Three times as many people have visited Toi Art compared to the former art gallery in Te Papa.
"Toi Art is a game changer for art in New Zealand, with the huge new spaces offering incredible opportunities to showcase art from Aotearoa, from the Pacific, and from the world," - Charlotte Davy, Te Papa Head of Art.


Toi Art: By the numbers
$8.4m spent on gallery space
1.5m visitors to Te Papa per year
40,000 artworks in the national art collection
38,000 nails used to build Toi Art
3980m2 floor area of Toi Art
74km wall length needed to display entire national art collection
35 per cent more space for art
10 new artworks made for the opening
2 levels of art