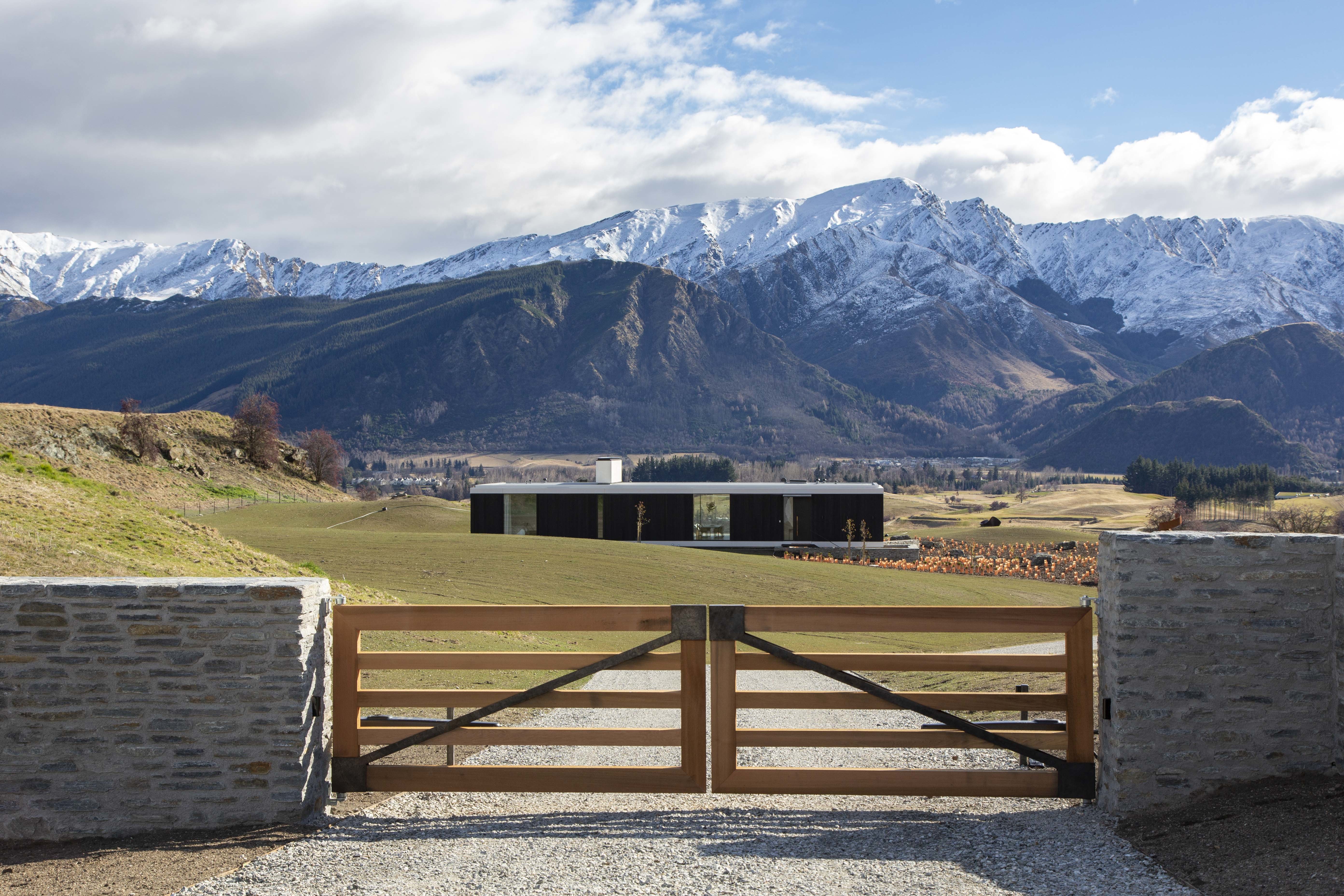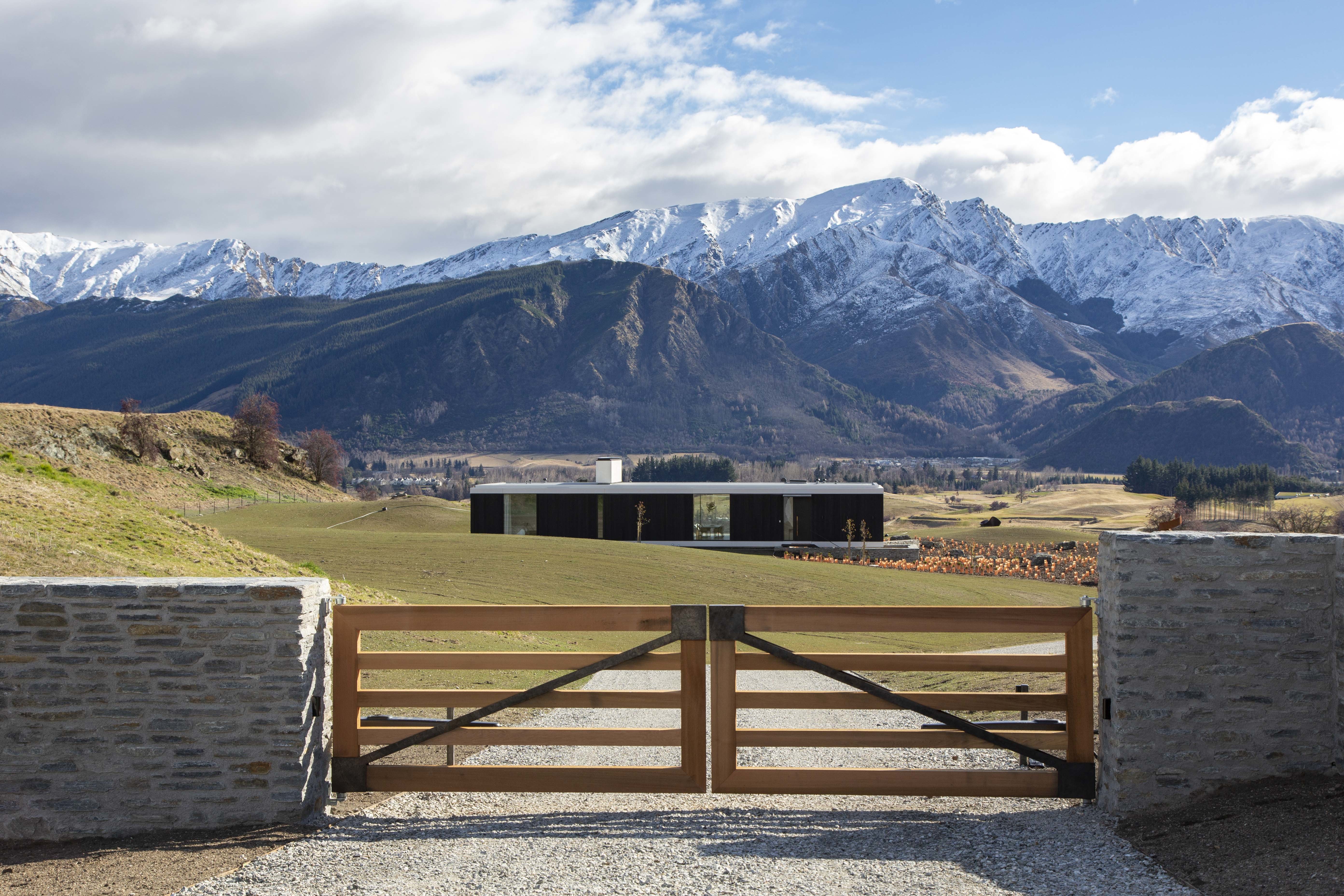 Located in a pastoral landscape in Bendemeer, the secluded site is elevated over the long views towards Arrowtown and the surrounding hills.
Designed for a couple offshore, the home is a retreat to be enjoyed summer and winter. The brief developed from a traditionally formed building, akin to Amisfield winery, to a modernist form to be integrated with the historic charm of the schist building found in the region.
With an undulating site, arrival from the south sets up a staged experience through the crafted landscape to reveal the full intent of the modernist form resting lightly on a series of schist walls (remnant of a schist ruin). Access to the upper level is maintained outside, acknowledging the rural location.
The living floor plate houses three bedrooms bookending a generous open plan living space capable of entertaining, while comfortable to be occupied by a couple. A very clean palette of materials has been employed internally from the stone floors and carefully crafted timber joinery to the seamless expanse of glazing overlooking the outdoor entertaining area, pond and beyond.
Access to the cellar, cave-like retreat space is via an operable floor concealing a stair within the study. The space is purposefully compressed and moody constructed of local schist and timbers - the counterpoint to the light and airy upper living space.
The use of materials is pared back. A horizontal ribbon of vertical dark timber is punctuated with glazing hunkers down within the landscape. The overall form is anchored back to the site, with the mass of Oamaru stone fire visible both internally and externally.
This is a highly crafted build with little detail given to chance, complimented by an elegant furniture selection.