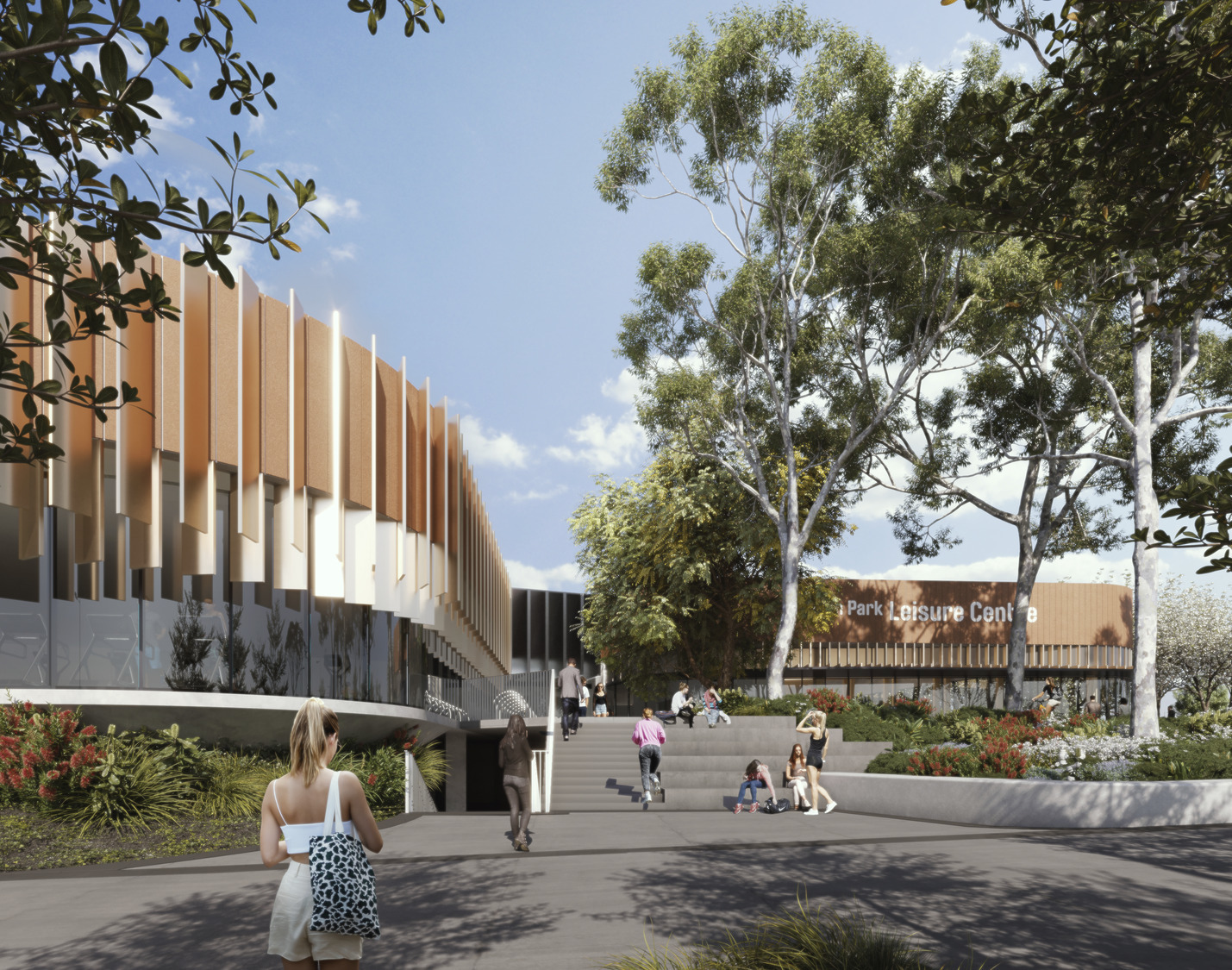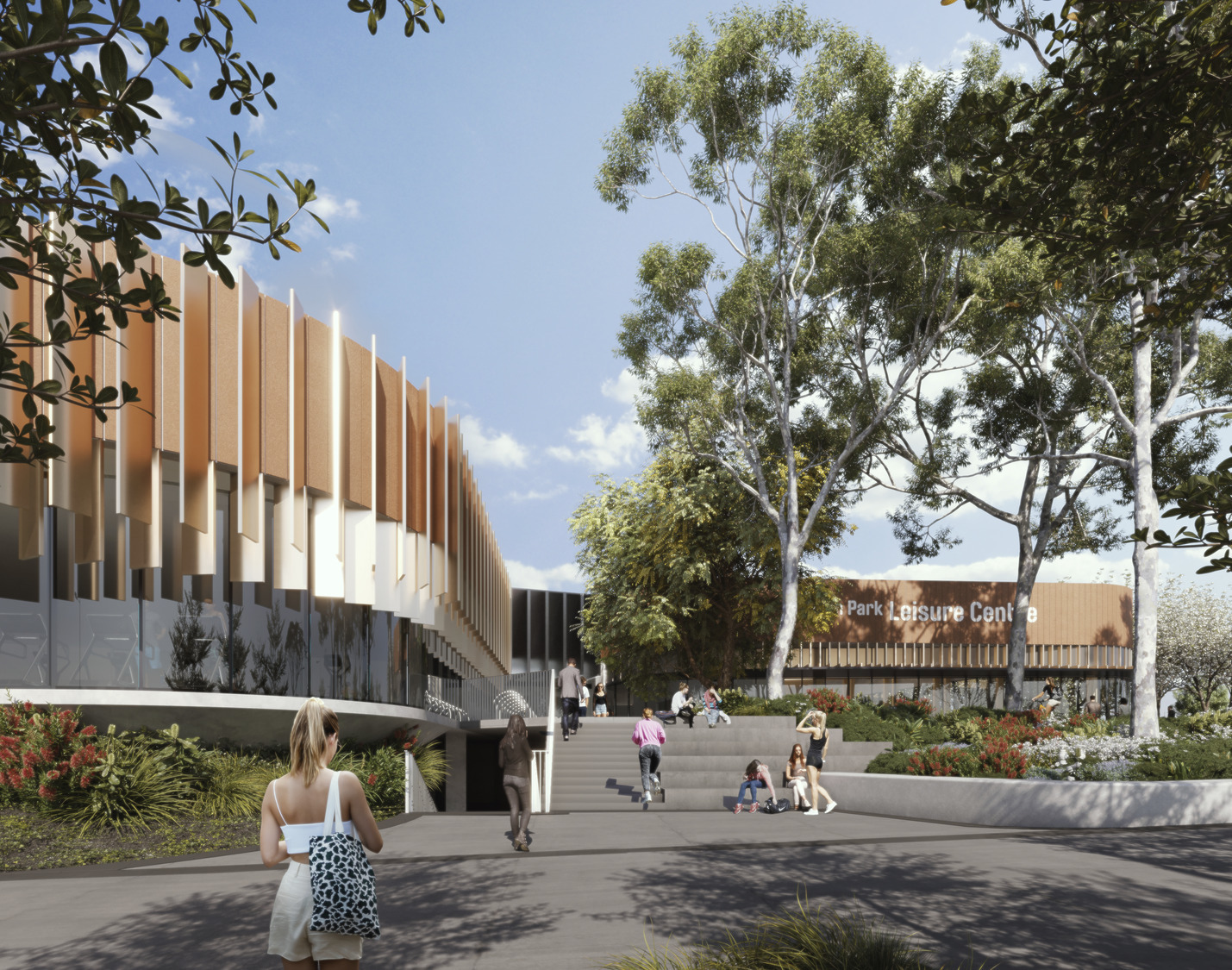 An integrated town centre brings people together in vibrant public spaces, transforming an urbanised environment into a true community.
The new Oran Park Leisure Centre presents a once-in-a-generation opportunity to define a key element of community infrastructure.
This historic part of New South Wales, formerly farmland, is being transformed into a new community of first-time owners and young families. W+M won a highly competitive 25-way tender with a unifying whole-of-precinct concept that integrated built spaces with landscaping and public outdoor space.
The project was guided by principles of urban connection and the vision of an active new focal point for the community.
The design was guided by the principles of urban connection through 'Sports on Display' – creating one active meeting point for the community. W+M's recent experience designing a benchmark 6 Star Green Star aquatic centre in Northcote, Victoria, was invaluable for this project, allowing the practice to fold in critical operational and sustainability insights.
The Leisure Centre includes a new 50m indoor pool and family pool for the swimmers, indoor courts for the ball players and a gymnasium with group fitness spaces – all within the heart of Camden.
A café and gym retail facility will also support the full experience of coming to the centre to enjoy exercise and connecting with others in the community.
The multi-purpose facility will include:
A 50-metre indoor swimming pool;
Leisure and learn-to-swim pool;
Spa and sauna;
Indoor basketball courts;
Gymnasium;
Café;
Creche; and
Car parking