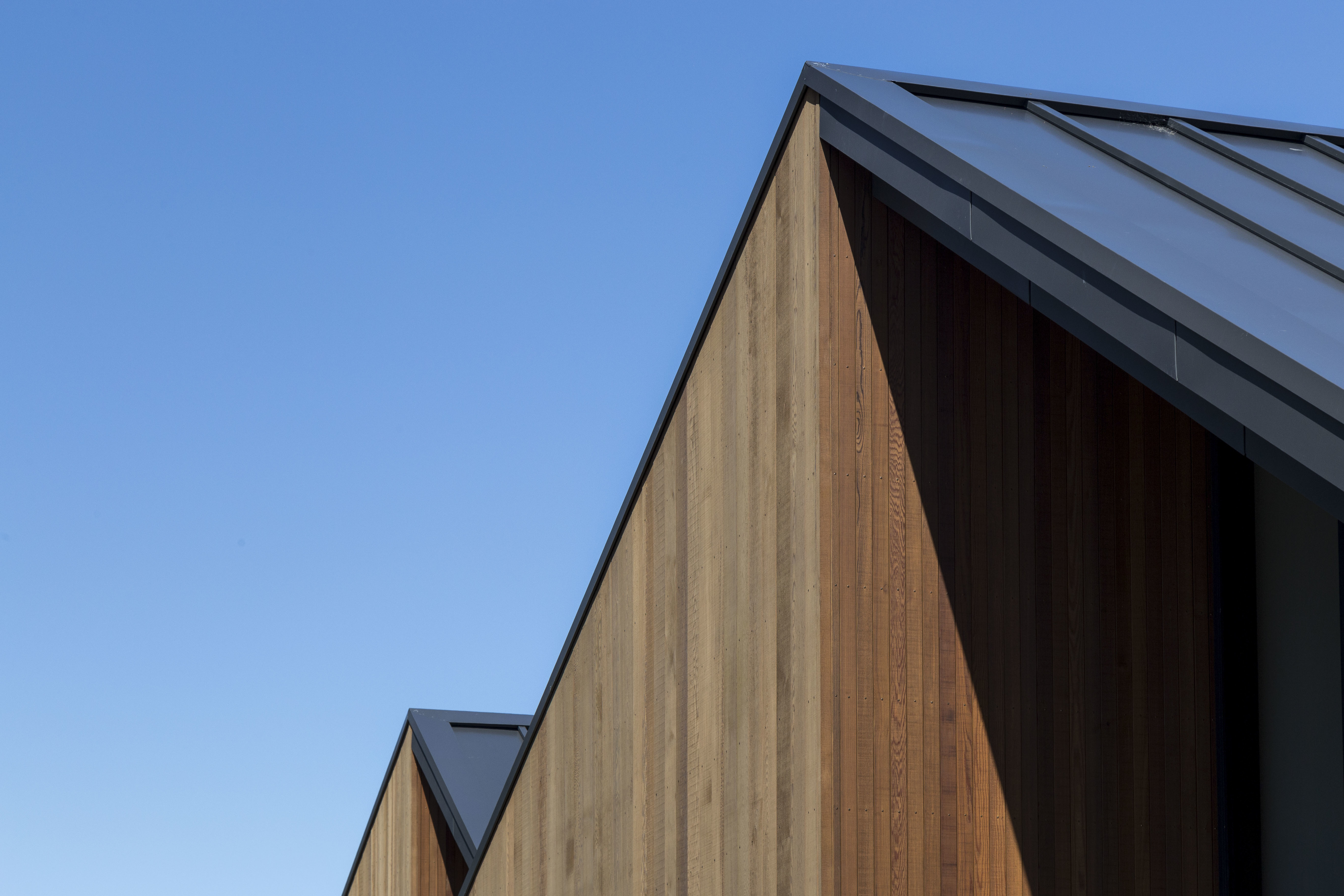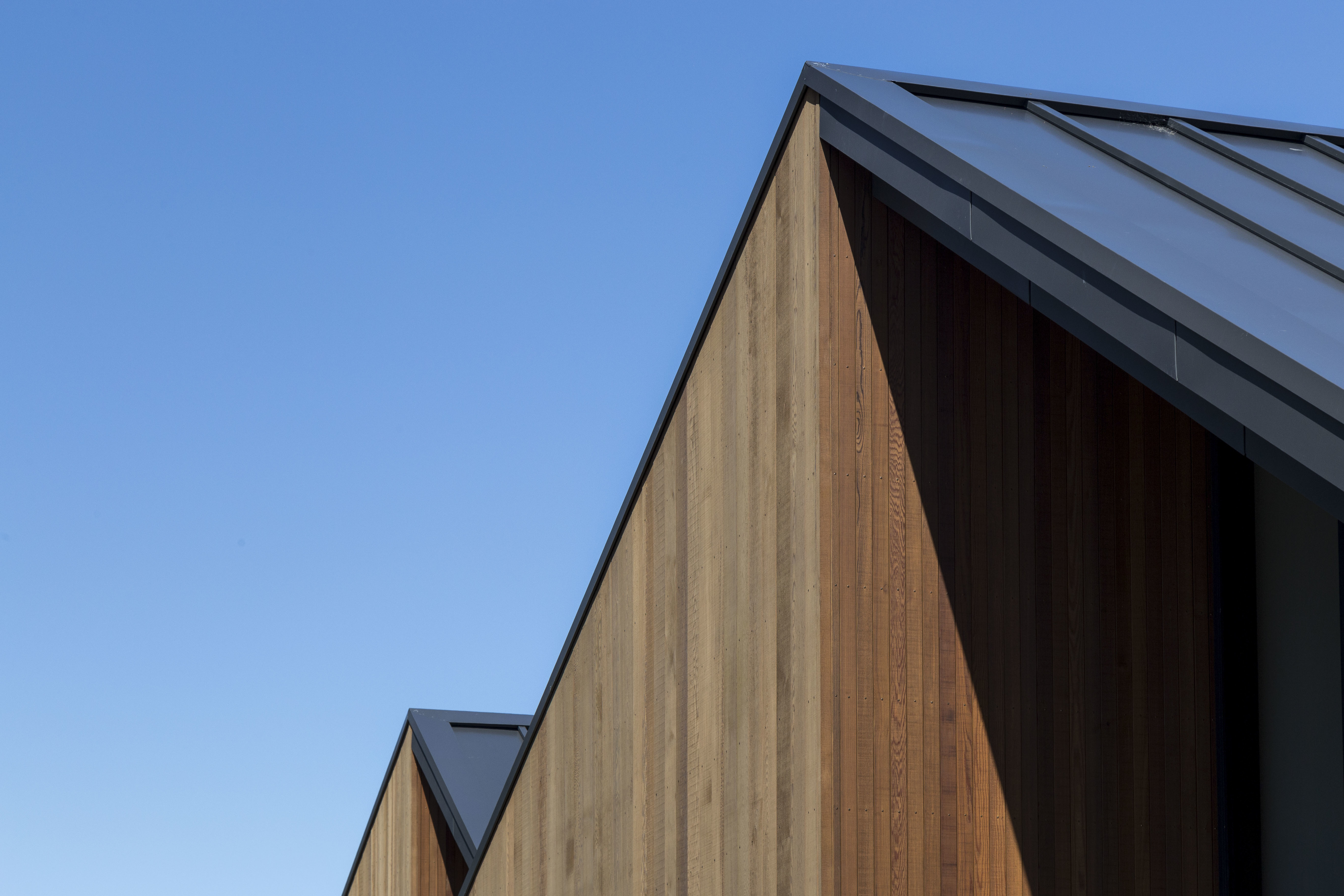 Configured to enhance the sense of community, this 12 unit extension is nestled around a landscaped courtyard with individual units sited to balance independence and privacy.
Seamlessly integrated into the existing suburban environment of the Mary Potter community, the building form references the simple gable roofs of the original units, which are adapted to meet the internal planning requirements to have more north facing rooms and a facade which legibly reflects this. Natural day lighting, a calm interior palette, a comfortable thermal environment and accessibility were drivers in creating light filled spaces with generous glazing and high, sloping ceilings in the living areas.
One of the key guiding design principles was universal design with the aim that the structure will in no way exclude any person from occupying the house. A strong geometric street edge contributes to the character of the development and creates a sense of safety through community surveillance.
The original 17 units and Convent were designed by Warren and Mahoney in 1993. In 2006, 13 more units were added on an adjacent site, designed by Maurice Mahoney.

Set around an intimate, shared courtyard, the Mary Potter Apartments are designed with occupants needs at heart. Thoughtfully scaled and detailed, each unit contributes to the overall harmony of the community. Living spaces are carefully arranged to enjoy courtyard views - but not at the expense of privacy, while charming gables of natural cedar extend the language used in the original 2006 development. This project sets a high bar for retirement living.
- New Zealand Institute of Architects Local Awards Citation, 2016