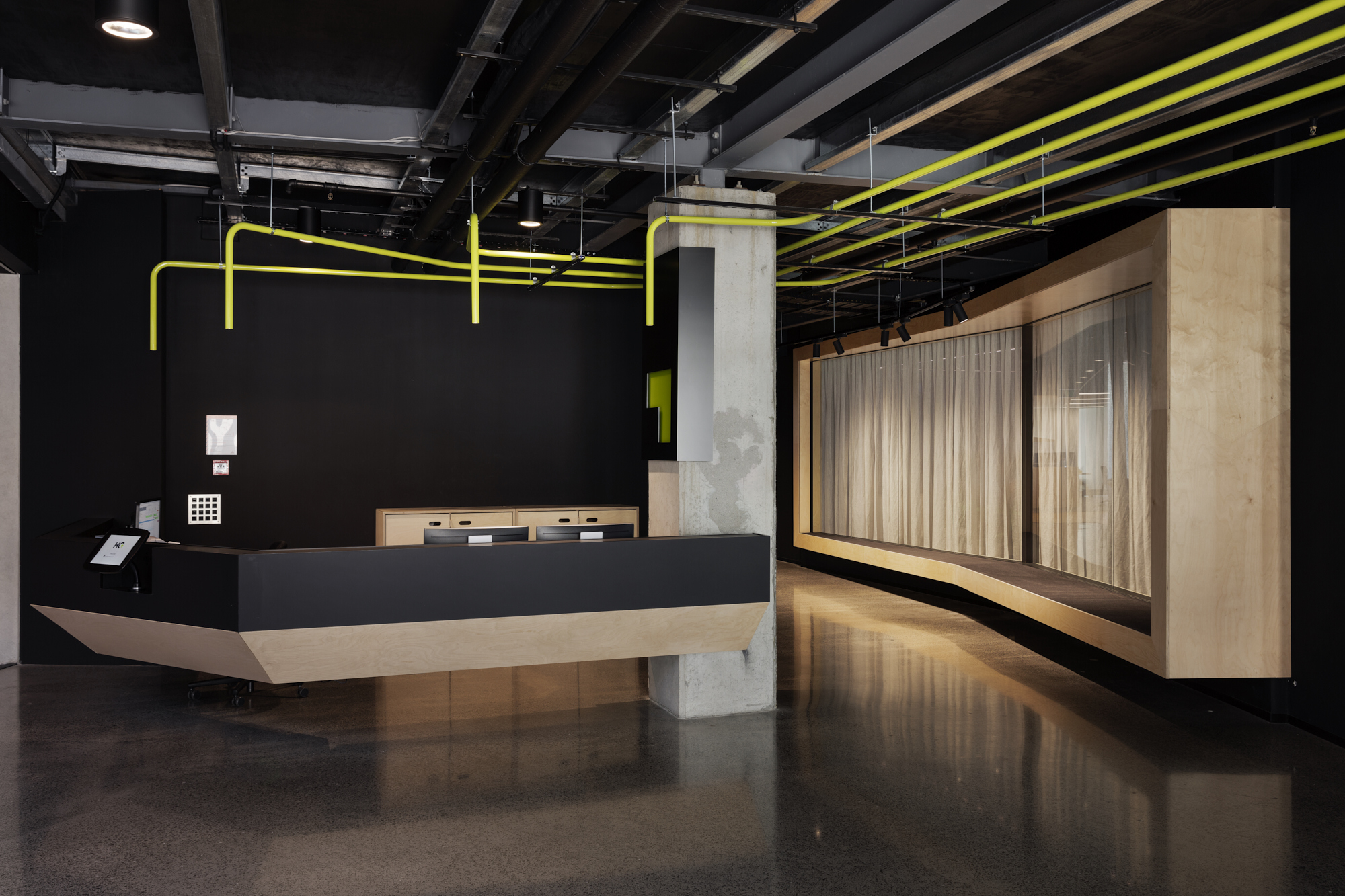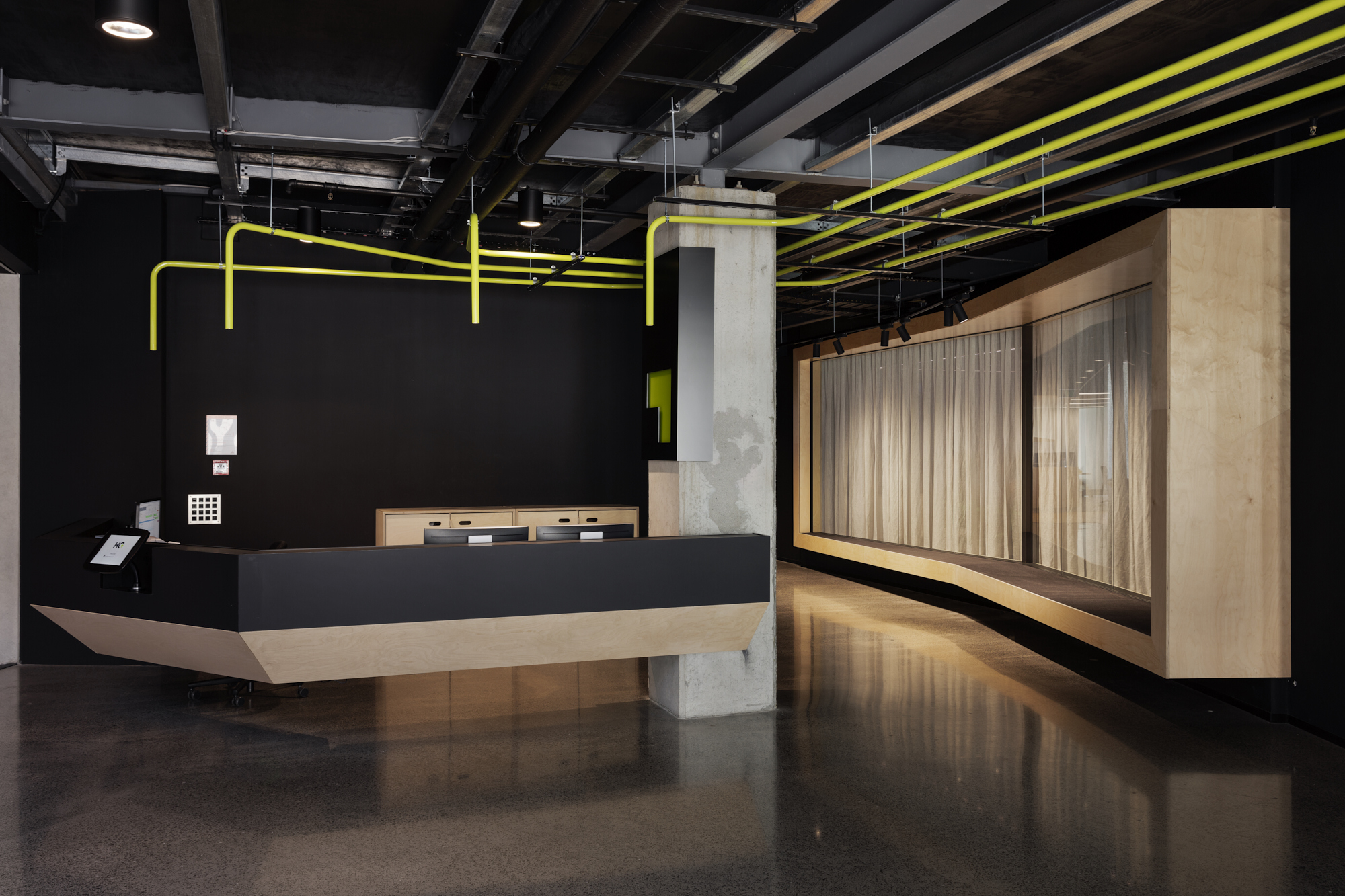 A unique and stimulating workspace.
Harrison Grierson is regarded as one of New Zealand's leading engineering consultancies. Their brief to Warren and Mahoney was to create a new environment where they could challenge their staff to think in innovative and creative ways, providing both staff and clients with a unique and stimulating workspace.
The base built architecture was used to rationalise the principal layout of the space, while the diversity of Harrison Grierson's people drove the use of bold playful colour and material tactility.
The front-of-house areas present a formal, professional face of the business while a mixture of collaborative and quiet spaces and a large communal library express the energy and personalities of the staff and culture.
The fitout occupies the top floor with an open-plan layout. Natural light is used to highlight key design features like expressed timber wall frames and Danpalon linings.
A vibrant yellow foot lane connects different departments and activities with much of the fitout's architecture bound to the building's core. Direct access between teams and spaces, such as the staff hub and library, leads engagement in shared areas between clients and staff.
The fitout is within a 5 Green Star rated building and efforts were made to ensure the fitout design did not adversely impact the rating.
Locally designed and manufactured furniture was prioritised and natural, pragmatic materials and finishes that require low maintenance were featured.
Materials were calculated to ensure minimum waste and cost. The space also features a wellness space where staff can rest and relax.
Spatial typologies and different work points (sit-to-stand desks, hard, soft, modular, mobile) with access to natural light encourage staff to collaborate in various spaces of interaction to suit different personalities. It is a playful space where furniture can easily be rearranged. Bi-fold garage doors open to reveal the boardroom, and training rooms and chalkboard walls are applied for expressing ideas.