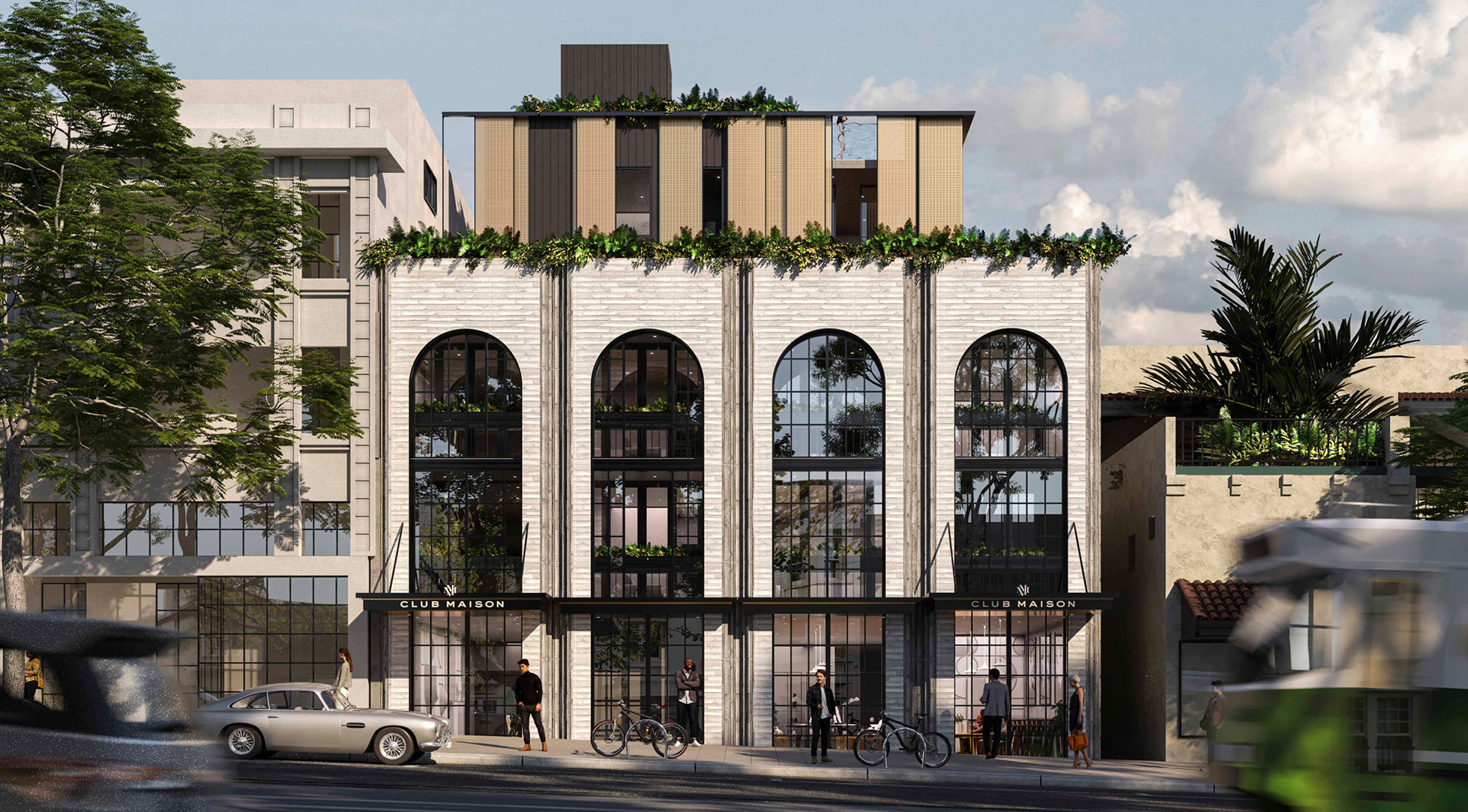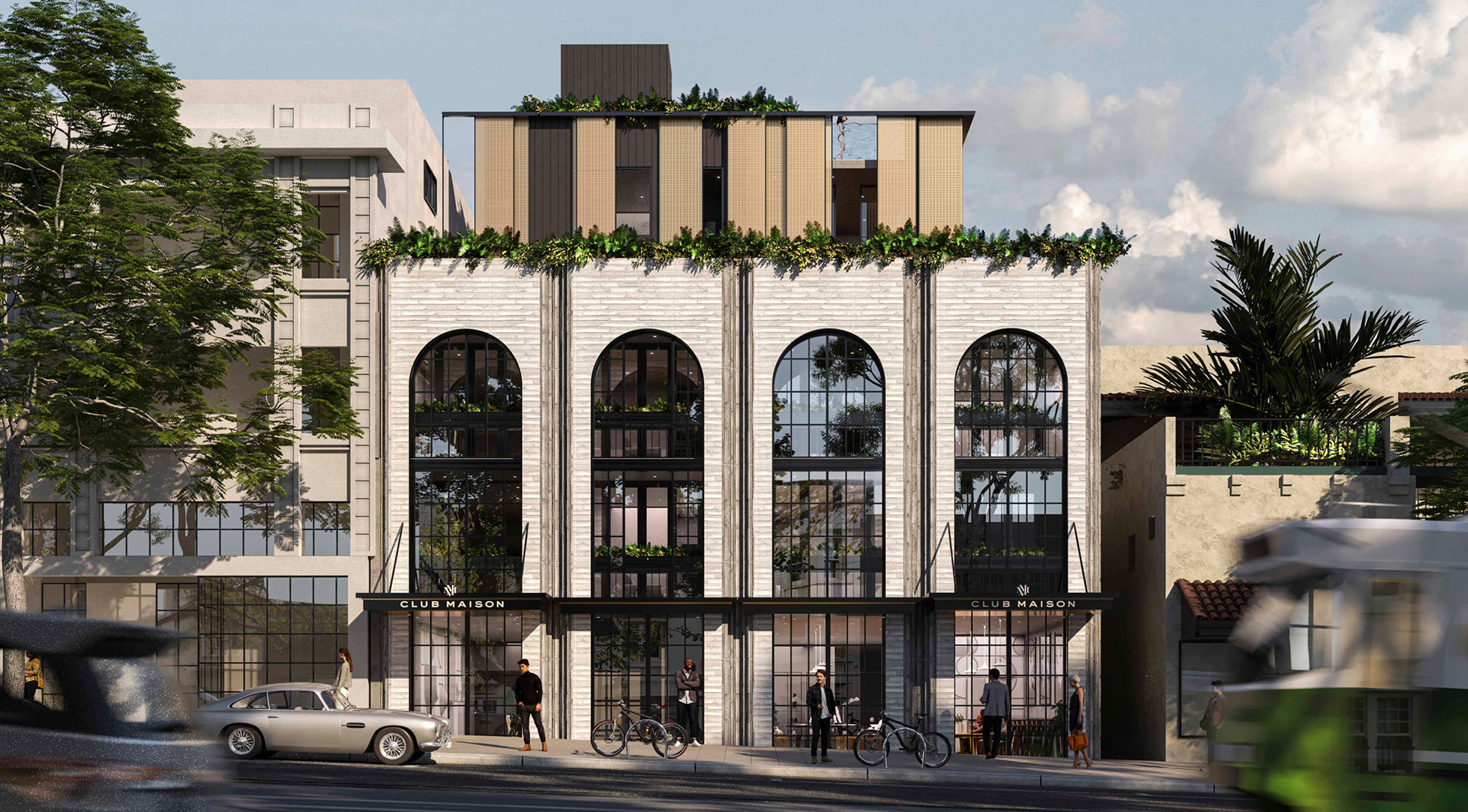 A new concept hotel development in the heart of St. Kilda will add to the Club Maison portfolio of properties Warren and Mahoney are designing for Gurner.
This boutique and short and long-stay accommodation addresses the changing residential market in Melbourne, responding to a growing need for alternative housing typologies and flexible work space.
The development is sympathetic to the height and private open spaces of adjacent buildings and preserves the essence of the neighbourhood. The design of the building is inherently influenced by the unique and rich historical context of the site and broader St Kilda hallmarks including connection to the beach front.
References to historical heritage buildings in the immediate vicinity give the development a sense of restrained, yet grand scale injected with a contemporary personality. Greenery is incorporated to soften the façade, strengthening the dialogue with the existing streetscape, as well as creating a play of light, colour and shade with the seasons. Planters provide a privacy interface for residential inhabitants. The arch forms facilitate a curvelinear dialogue present in the surrounding iconic buildings and landscapes.