Awly Building Christchurch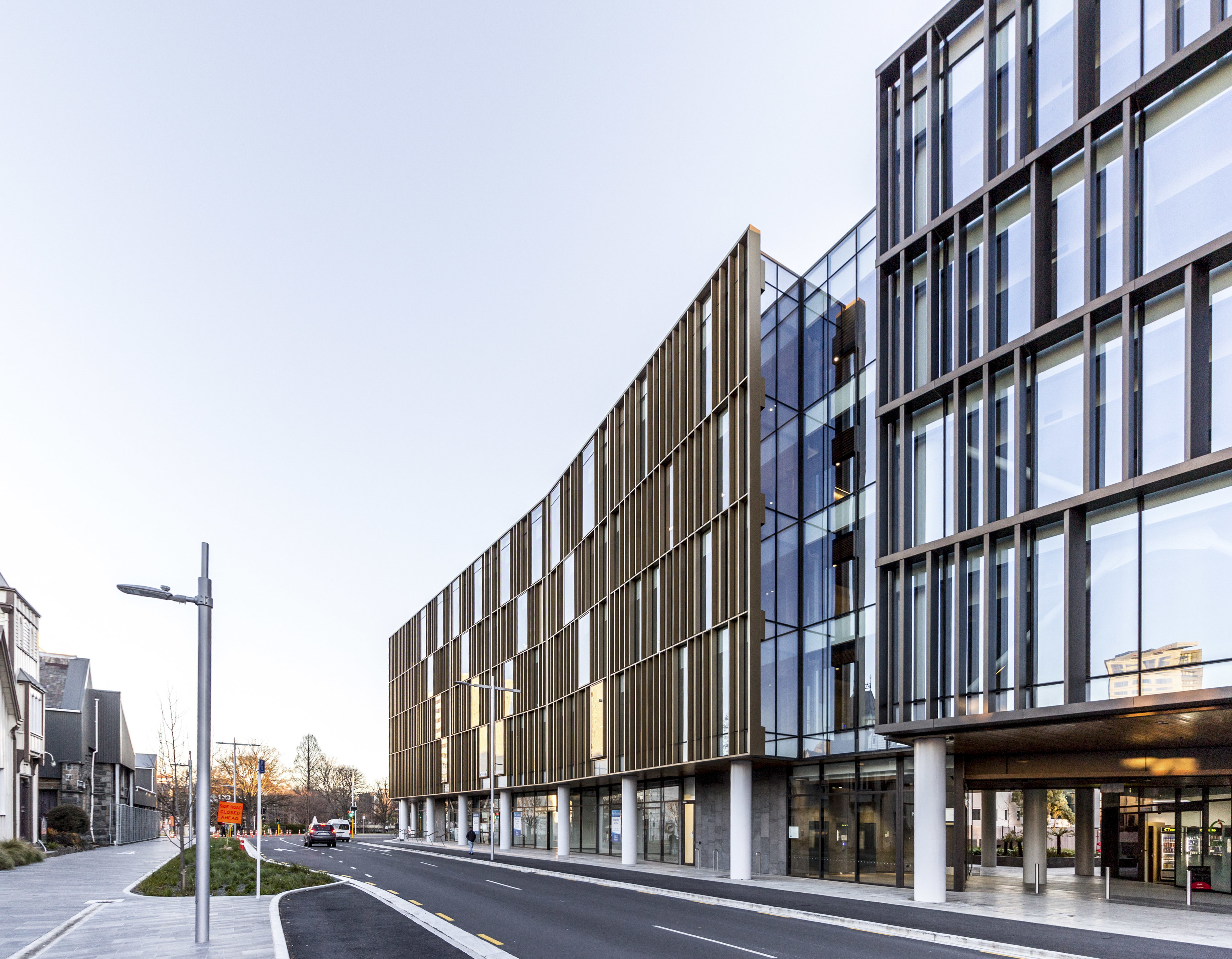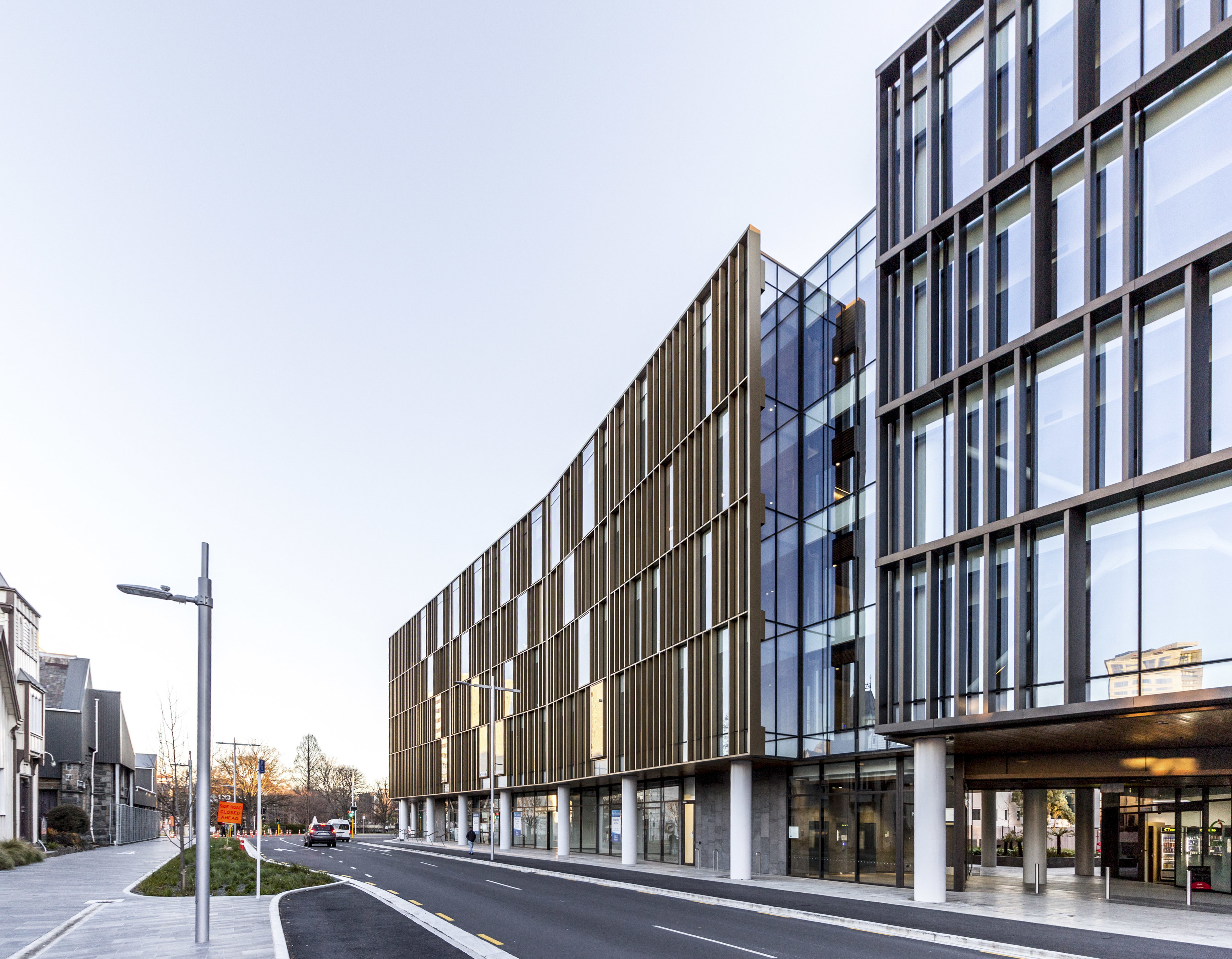 The Awly development is located at the heart of the Christchurch Central City rebuild and next to the Avon river opposite the historic Provincial Chambers.
The project is a five-storey, mixed use office development with public courtyard and retail on the ground floor. The aim of the concept is to create three highly desirable linked office buildings with clear identity, good amenity and flexible and practical tenancies. The 18m depth produces the optimal ratio of open flexible office space and excellent outlook and daylight.
The appearance of the building facades is differentiated by each building's orientation to the sun. The practical requirements of dealing with the different sun conditions give each building a distinct identity and address.
Increased seismic code requirements demanded higher structural performance that embraced the architectural language of buildings within Christchurch. The Awly development incorporates the increased seismic performance requirements of the structure into the overall architecture and is base isolated. These are manifest in the additional diagonal seismic bracing elements required to provide lateral stability to the structural steel frame and are expressed on the facade of the building.
The development was the first building post-earthquakes to achieve a 5 Green Star Design rating. Oriented for sun with a well-insulated thermal envelope, the façade features solar-controlled glazing and external shading tailored to each of the three linked buildings.
Internally, the design is constructed to maximise outlook while taking advantage of natural light. A highly efficient, flexible air-conditioning system with energy-saving EC fan coils was implemented, and all offices feature LED lighting and occupancy sensors.
These strong design elements offers an architectural statement that this building belongs to a more structurally robust, post-earthquake city.


"The deft handling of a large urban block has produced a distinct yet contextual piece of city making with an architectural 'fitness' that all buildings should strive for. The optimisation of building plan and massing to achieve naturally lit working environments, roof decks and a sheltered central outdoor courtyard is a fundamental success in the building's sustainability mandate. The differential façade treatment elegantly responds to the changing solar demands of each elevation, while maintaining a conversation with the historical grain and texture of the street. The subtlety and restraint of the Awly Building add welcome sophistication and legibility to the neighbourhood, which is further strengthened by the street-front colonnade and publicly accessible courtyard." - 2019 NZIA Canterbury Awards jury citation​