Aspect Furniture Auckland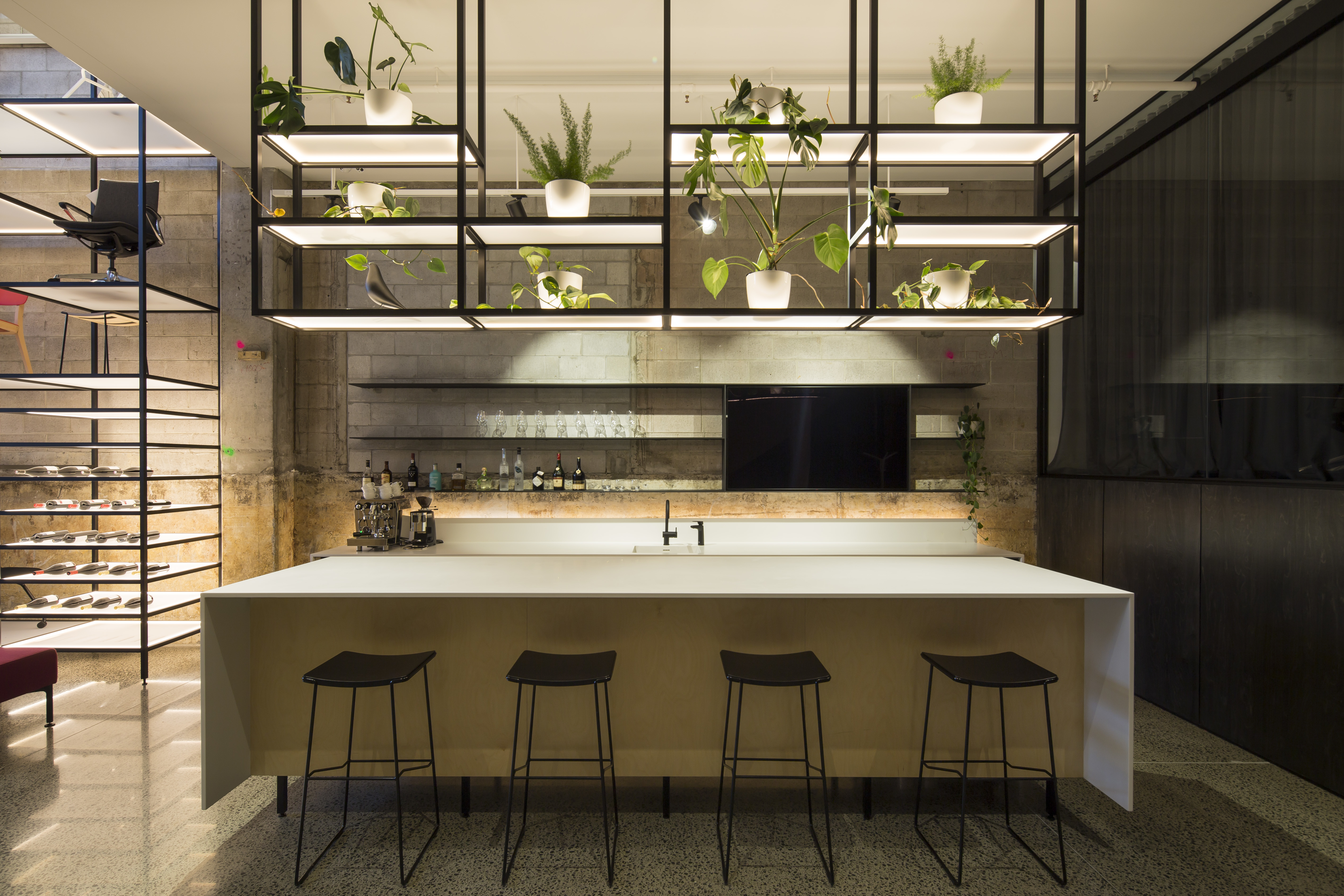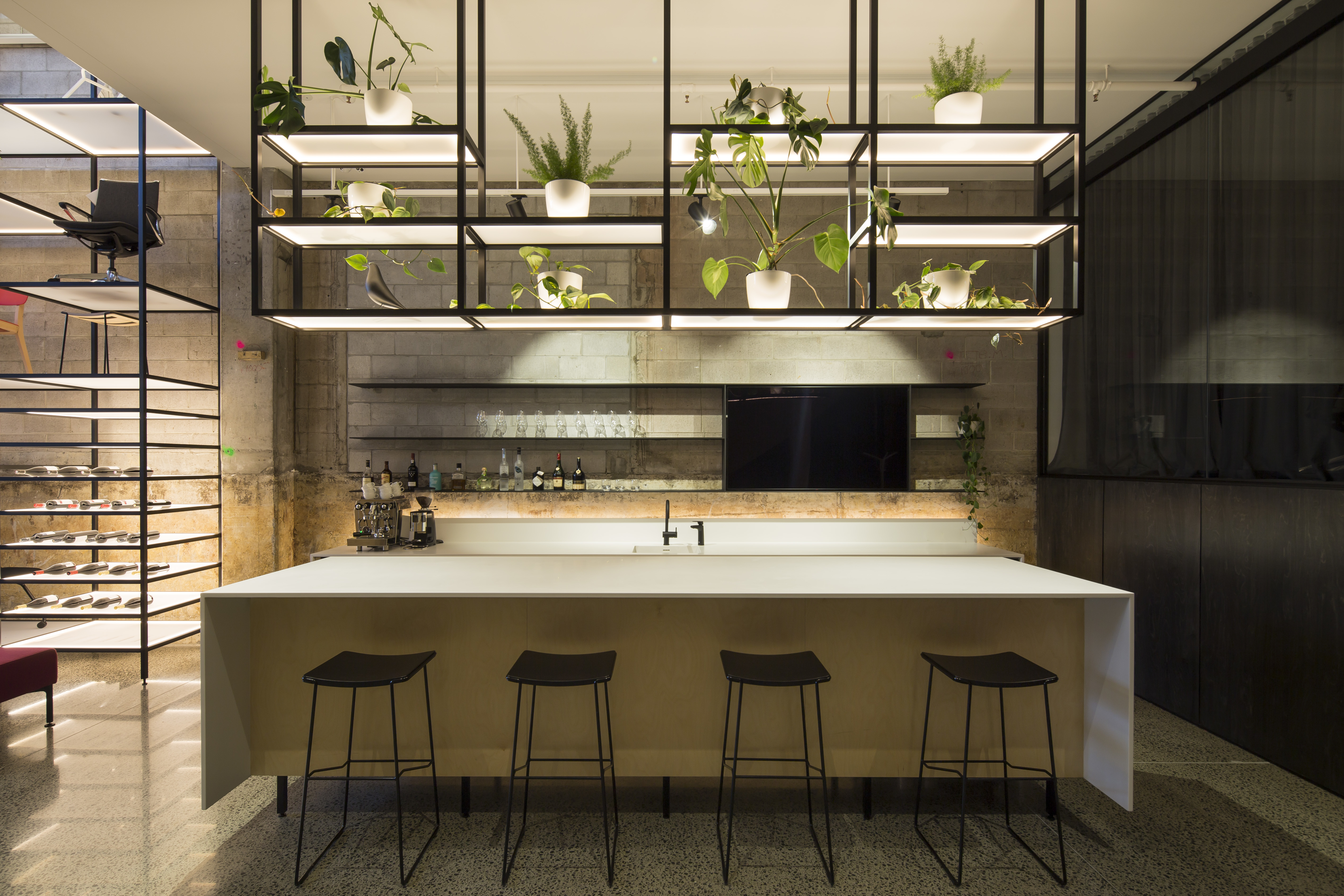 Located in a design hotspot, the double-height, light-filled warehouse became the perfect canvas to redefine Aspect Furniture's hosting experience. The building's raw blockwork and exposed steel trusses spoke to the building's industrial history – but the creation of a space that enabled Aspect's clients to feel at home was the key opportunity. Our design team's objectives were two-fold: to make the most of the spacious, open floor plan by displaying large pieces of commercial furniture; and to craft more intimate areas for entertaining and meeting clients. An element of privacy was also required for the office above.
Headlined by a curving birch ply staircase, guests are immediately drawn into the space by a 5.5m bespoke shelving system, which stretches to the ceiling and displays Aspect's furniture as art pieces. The central floorplate acts as a larger furniture stage, guiding clients across a series of seating spaces that show Aspect's penchant for customisation. As clients are entertained in a range of ambient settings, a full-service kitchen and private meeting room recede under the main mezzanine, offering functionality while keeping the hosting experience intact.
Restrained and sensitive, the material palette ensures the furniture in the showroom remains centre stage. A high level of craftsmanship complements their subtle shades, as shown in a clean trim of aluminium detailing which wraps around the curved stair, and the gently-illuminated and anodised aluminium shelving. The entertaining kitchen and bar also offers a pared-back, industrial aesthetic, set upon a wall of exposed brick, lit rusted concrete and clean-line shelving bearing tipples and greenery.
Aspect's new Auckland space, like its Christchurch predecessor, holds clients at the heart of its design. By designing flexible spaces that respond to their client's needs and aspirations, Aspect's showroom has become a retail space that celebrates both great design and great hosting.