81 Carlton Gore Road - The Domain Collection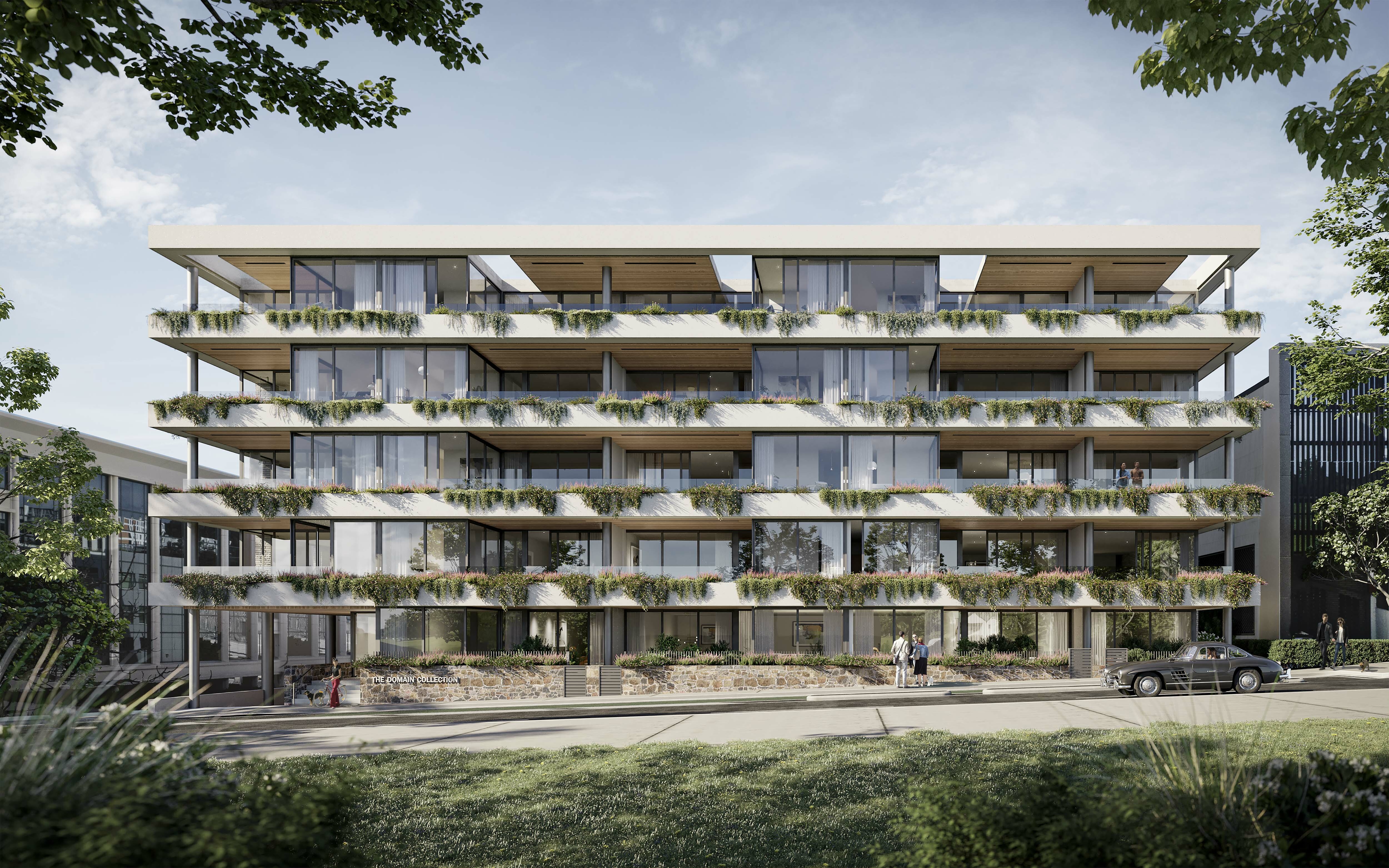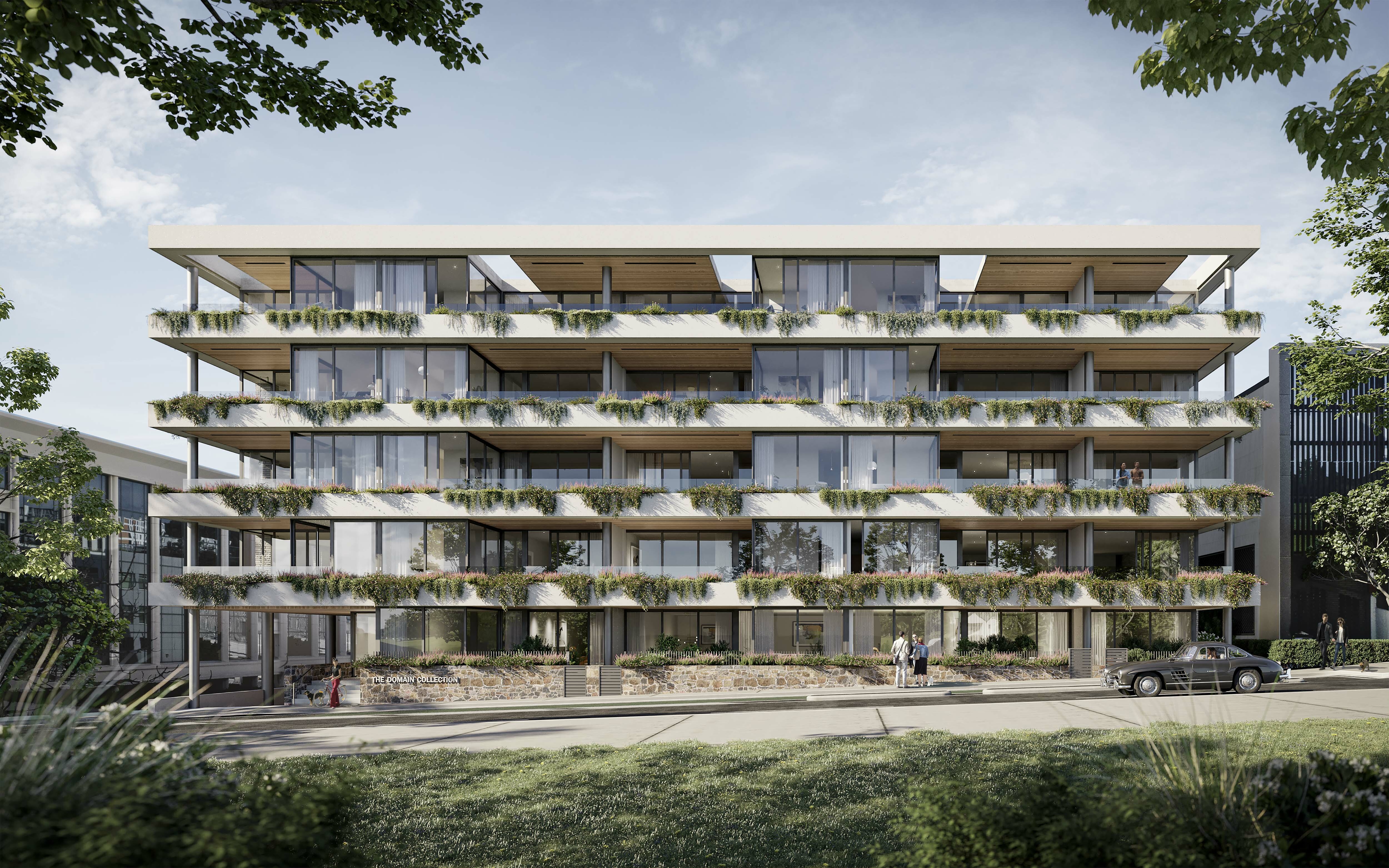 In partnership with Lamont & Co, Warren and Mahoney is embarking on a bold transformation of a well-known commercial building into a residential precinct in a prime Auckland location.
Formerly known as Fidelity House, the building at 81 Carlton Gore Road was the long-standing headquarters of New Zealand insurer Fidelity Life, who recently moved to brand new office premises in Auckland's Wynyard Quarter. Their departure has provided a canvas to create a new masterpiece in residential living, aptly named The Domain Collection.
The Domain Collection will comprise 69 residences within two striking buildings that pay homage to their privileged location.
The site faces north and presents itself directly to the Auckland Domain. Located on the fringe of Parnell and Newmarket it is in close proximity to Newmarket's public transport hub and minutes' walk from the shopping, dining, and entertainment district.
Generous sized luxury apartments and outdoor balconies face onto the Auckland Domain and presents a strong lifestyle of 'living in the park'. The building is warm and inviting - built with natural and sustainable materials as if it has always been there. Beautiful timber detailing seen from the main lobby entrance entices you to come into and through the building.
Moving through the lobby you are suddenly and pleasantly surprised with a sense of openness. The enjoyment and relaxation of the Domain continues into a large landscaped courtyard.
Sunny north facing balconies and living areas of the second mid market apartment building face onto the pocket park and its elevation enables breath taking scenic views of Auckland's volcanic mountains seen from the south.
The Domain Collection's entire design aims to celebrate its unique surroundings, says Blair Johnston, Head of Design at Warren and Mahoney.
"The Domain Collection is like a piece of art – it's clearly connected to its surroundings, but it has its own identity that is glamourous and bold with an air of playfulness that's reminiscent of the Domain's purpose as one of Auckland's great playgrounds," Johnston says.
"As the only residential building in direct sight from the Auckland War Memorial Museum it was absolutely critical that the architecture reflects and respects the space it occupies within the grandeur of the Domain.
"Materiality such as wood, concrete, and stone have been used to connect the built-form within the natural landscape, while the colour palette is neutral, allowing the people and nature to provide the colour.
"This is not a simple, standard apartment block. An incredible amount of thought and attention has gone into every aspect of the project's design.
"We wanted to create apartment living that is diverse and inclusive, and part of this inclusiveness is considering how the Domain plays a role and ensuring that we remain connected to that purpose by honouring it throughout the architecture, landscaping and apartment design."
Renders courtesy of LCO Domain Ltd.