The New Zealand Institute of Architects National Awards were announced on Thursday 2nd December, celebrating distinguished careers, new talent and New Zealand's best buildings at national and regional levels.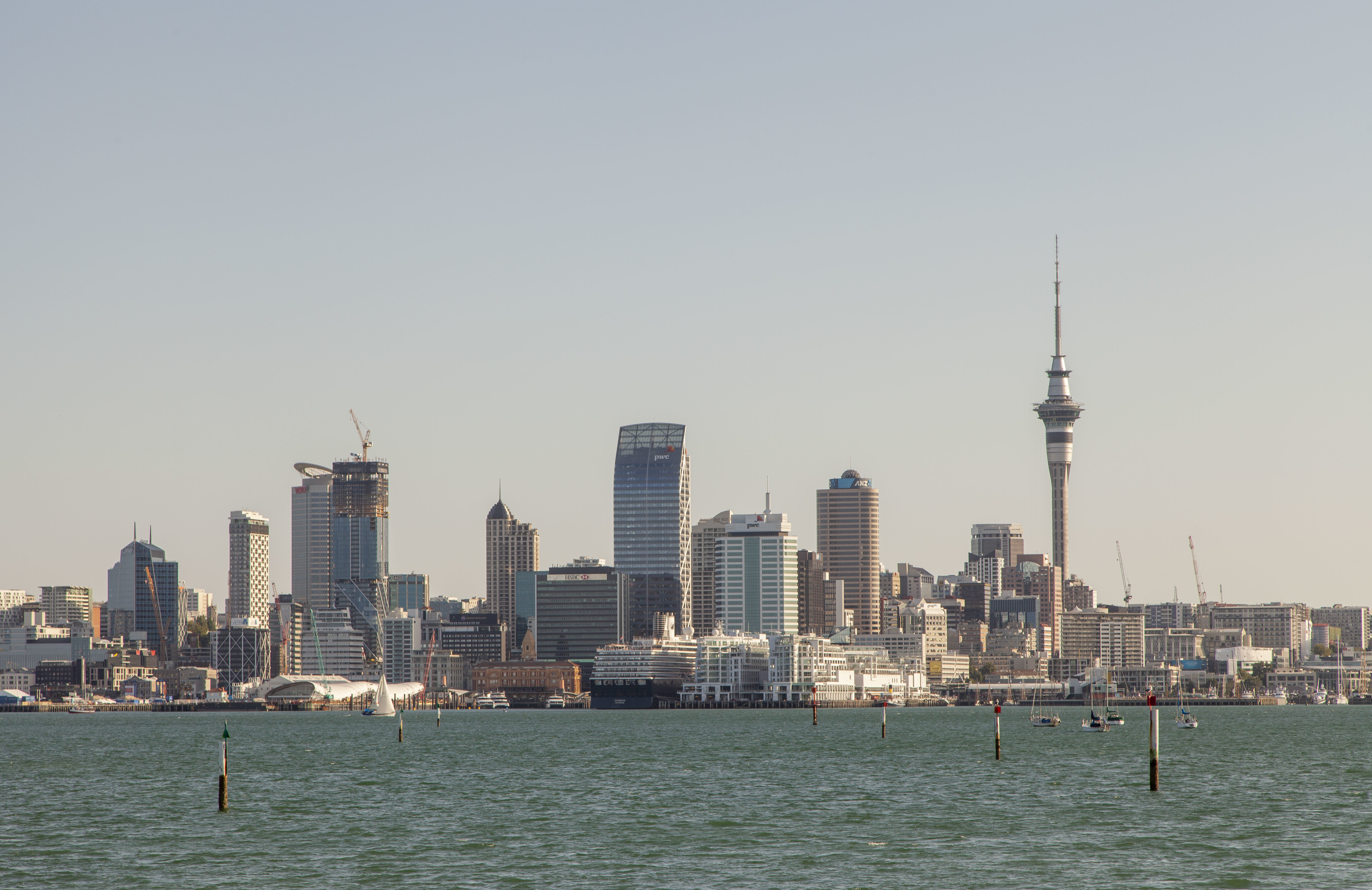 Warren and Mahoney has proudly received five national awards, across categories including Commercial, Heritage, Enduring Architecture, Housing (Multi-Unit) and Planning and Urban Design.
Managing Director, John Coop highlighted the calibre of the NZIA Awards, that honours the country's top architecture.
"The standard of architecture in New Zealand is in line with the best in the world and we are so proud to be recognised by our peers and across such a broad range of categories.
"As architects we are challenged to create spaces which benefit communities now and into the future. Our best work, as represented by these five awards, is when architecture brings people together and creates connection – it's something that continually encourages us to strive for excellence."
Across 13 categories, 26 projects have been presented with New Zealand Institute of Architects New Zealand Awards, which are peer-reviewed by a judging panel of four experienced architects.
2021 NZIA National Awards Jury Citations
Commercial Bay, Auckland (Commercial)
Design excellence is revealed in the macro and micro of this ambitious project, which creates a transformational destination in downtown Auckland. From the generous and luxurious Sky Lobby to the Green-Star-rated tower and the reimagining of an entire city block, Commercial Bay achieves a remarkable level of sophistication and design richness. Retail and hospitality centred around street-level laneways challenge the traditional mall typology, seamlessly extending the urban experience by bringing the city inside. A resulting sense of intrigue draws visitors towards the cafes and restaurants of the precinct's upper levels, eventually rewarding them with generous views over the city and Waitematā Harbour. Providing connections to multiple transport networks, and negotiating the challenge of accommodating tunnels for the under-construction City Rail Link, this project of epic proportions is a testament to the excellence of its design team, and is a precinct for Tāmaki Makaurau that is truly worth celebrating.
Designed in association with Woods Bagot and NH Architecture.
Commercial Bay, Auckland (Planning and Urban Design)
The transformation of an entire city block on a pivotal downtown site has been expertly handled to create an engaging urban experience. By successfully opening up the project's centre with laneways that form connections and reinforce linkages to the wider site context, the architects have crafted a public space that is an extension of the urban fabric beyond its threshold. The precinct successfully deals with the scale of both the skyline and street, while activating its four edges with individual but interrelated street-front buildings. Connections to multiple transport networks - including bus, rail and ferry - have been integrated, and tunnels for the underground City Rail Link are accommodated beneath. This is a project that seeks to represent Auckland's unique identity with skill and care, and that triumphantly enriches the city far beyond the boundaries of its site.
Designed in association with Woods Bagot and NH Architecture.
Christchurch Town Hall, Christchurch (Heritage)

With their work barely visible in parts, yet still confident and bold, the architects have successfully restored this iconic piece of Christchurch. One of the very best examples of the city's Brutalist style, this landmark building was nearly lost to demolition in the aftermath of the February 2011 earthquake. The team involved in the reconstruction, restoration and refurbishment of the town hall have shown respect and integrity in their handling of such a sensitive project. By finding appropriate ways to add substantial additional space and making the necessary accessibility, safety and technological upgrades, the architects have shown that the vision and skill of this town hall's original designers lives on.
Christchurch Town Hall (1972), Christchurch (Enduring Architecture)
How could architects so young design with such vision? This project is testament to the very rare skills of Sir Miles Warren and Maurice Mahoney (both 35 at the time), and acoustician Sir Harold Marshall (33), and the ways in which they combined their abilities to create a masterpiece of national and international significance. Rugged, robust, refined and delicate, this architecture is one of contrast and contradiction that harmonises into a jaw-dropping effect. From carpet colours to door handles, and from lampshades to acoustic baffles, nothing was left to accident and nothing could be better. The Christchurch Town Hall has truly endured, and risen again to take its rightful place in the canon of New Zealand architecture.
Waipārūrū Hall, Auckland (Housing, Multi-Use)
Within a crowded precinct of student halls of residence, this pair of attractive, nuanced towers, poised between city's edge and motorway, stand tall and apart. By using height and a slender bow-tie-shaped plan, the architects have allowed abundant light and views to permeate the interiors of Waipārūrū Hall, offering a bright and welcoming atmosphere for students with a variety of needs. Thoughtfully created to foster a sense of community, generous spaces offer large dining areas, smaller group study and meeting places, and private study spaces, which are arranged over a two-storey podium, encouraging resident interaction and support. Highly glazed, this podium becomes a kind of transparent base for the towers above, allowing views into and out of this busy and vibrant student community. In the towers, bedrooms are simple, yet offer generous, full-height, opening windows with private study spaces. Central common spaces on each floor help to foster connection and a sense of belonging, making Waipārūrū Hall an exemplar of the way student wellbeing can be nurtured and enhanced by quality architecture.